When I first met Elizabeth Mathis years ago at a ceremony, she hugged me like an old friend. Her loving, charming smile and kind personality won me over in a few minutes. But that is not all. Whenever we saw each other at various events, or gatherings of friends, he would try to walk through the room to say hello, and he would always remember my name. Nate Berkus was the only celebrity I met who made me feel like a relative. What can I say, it's a necessity. Also, I can only imagine how many people meet on a daily basis so for me, it's a sign of good manners. Mathis is the real money. He walks to talk. What you see and what you find – yes, a very good person.
This fun is the secret secret that he did as well as the drama (he appeared Non-stop, Witched, and TRON: Inheritance), cook, and founder of The Cool Mom Co. — a mixed, diverse women's forum. His appetite for food though (this cut salad is mouth watering!) Is what inspired us to follow him and discover what inspired him to change his career from the big window to the cooking. So we were very happy when he invited us into his kitchen to study. more about her cooking skills, what she always has in food, and much more! Also, don't miss his Chicken & Cheese Quiche!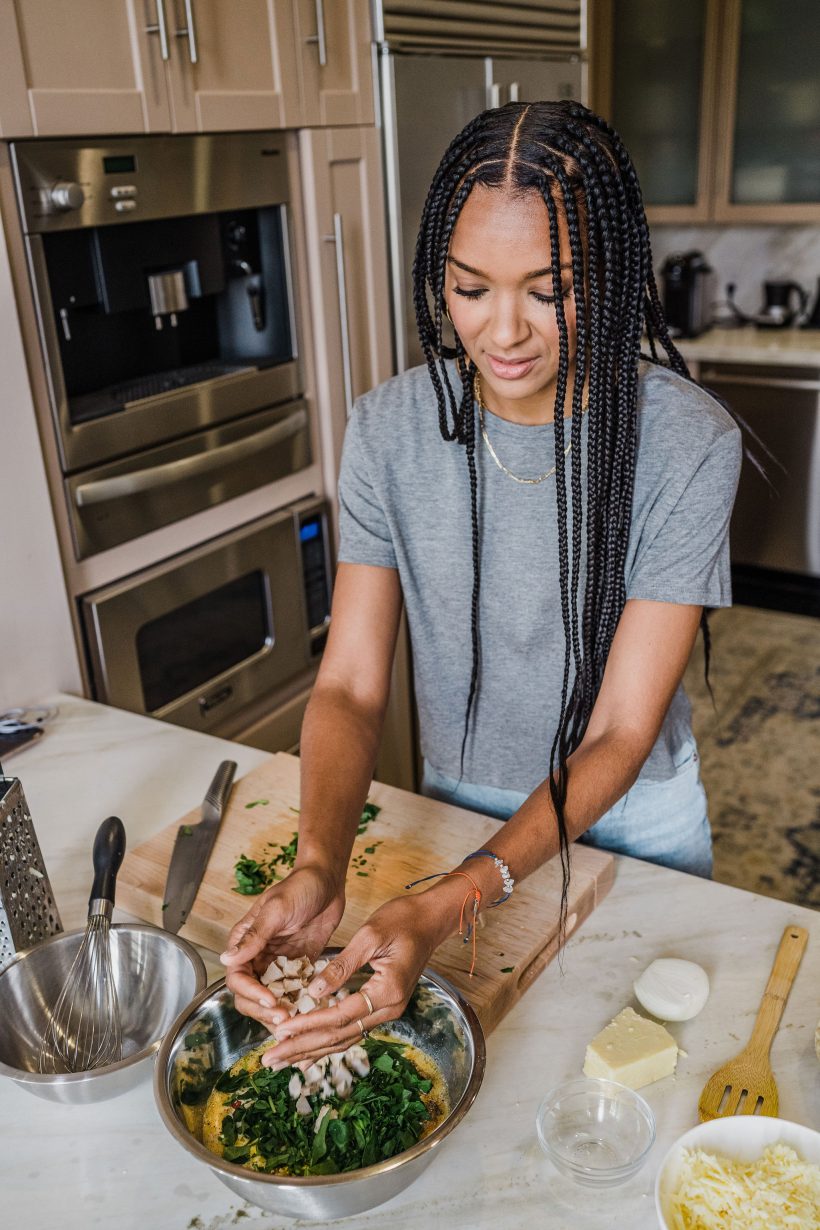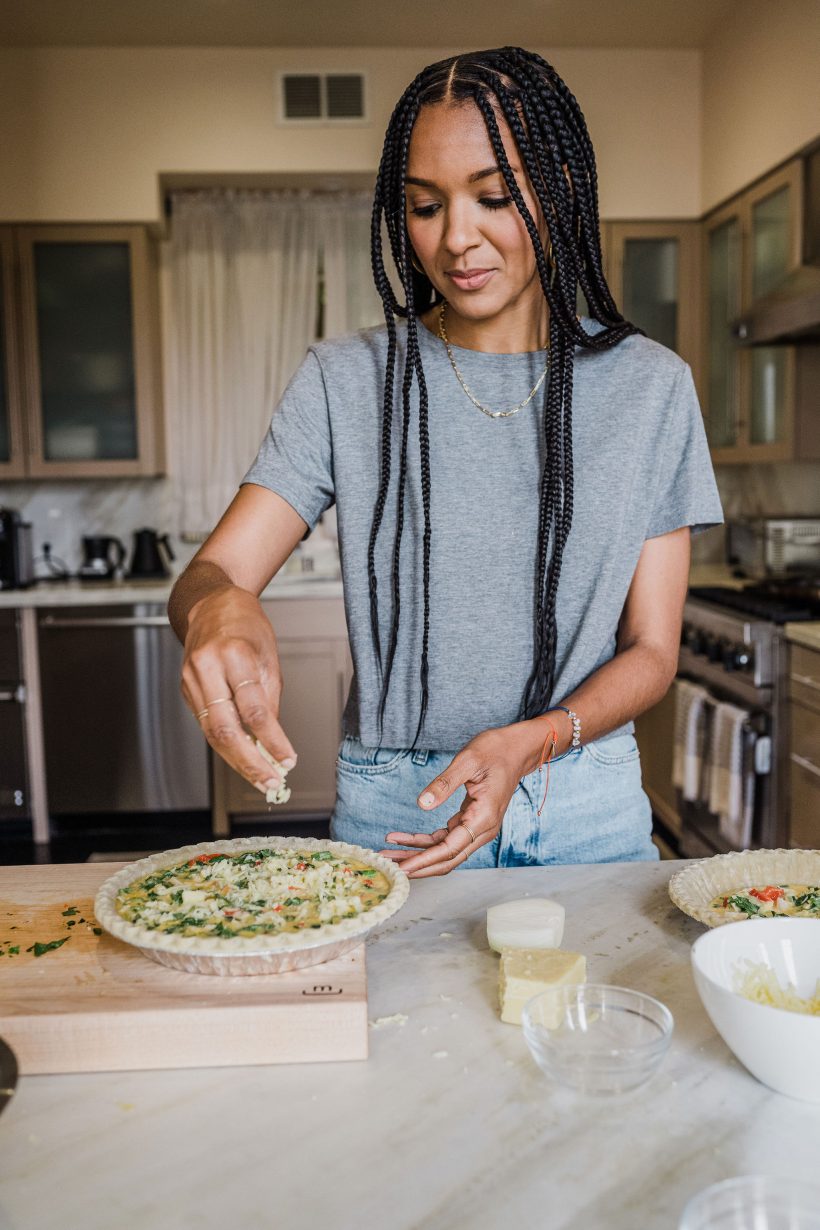 Where does your love of cooking come from?
My love of cooking comes from my grandparents and mom. I was raised by two strong women who showed their love through the food they prepared and strengthened our bodies. So many of our traditions including the kitchen. I became a mother when I began to realize the joy I felt in making dishes so that my family could enjoy and grow.
How did you learn to cook?
To be honest, I've been looking for amazing chefs all my life. They were not considered chefs or cooks, they were family members who knew what spices were best, exactly the amount of flour needed for this or that, and they were not afraid to mix spices or make mistakes.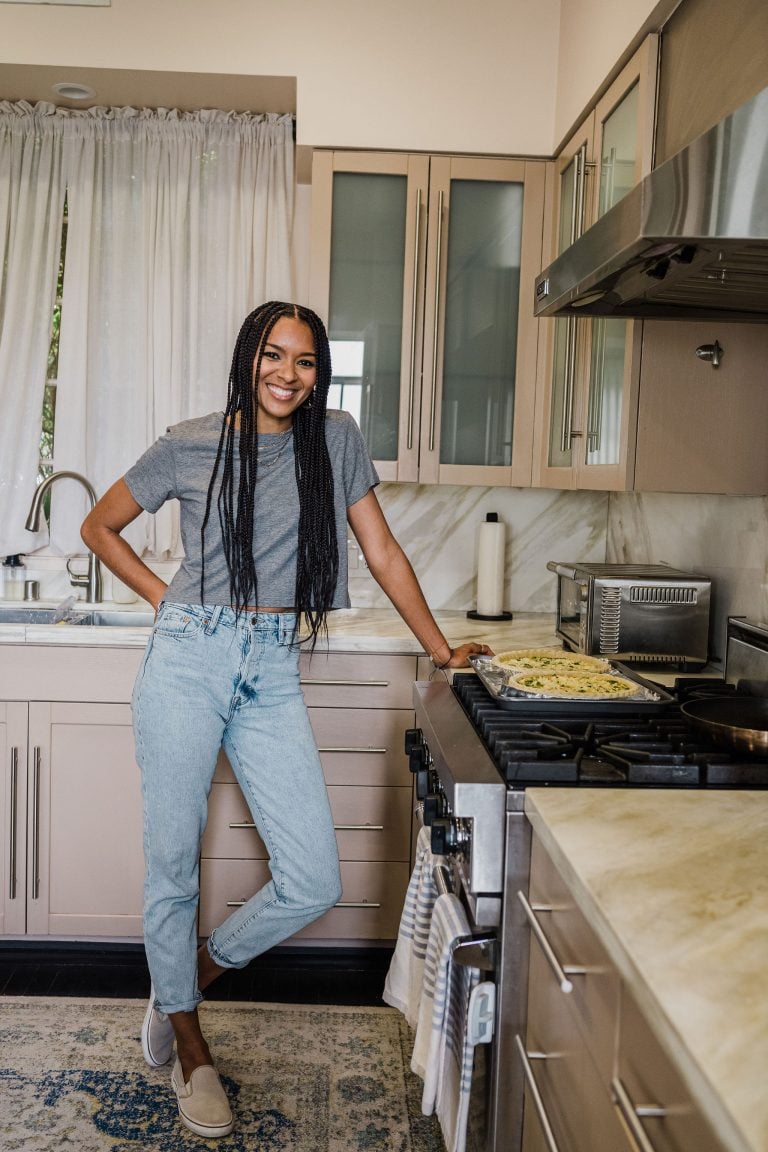 How would you describe cooking / cooking?
As my husband would say, I am a high house cook. I love learning and using the fresh, spicy, and spicy and local dishes that I grew up with. I rely on the use of farmers' market fruits and vegetables as my food for many recipes.
Describe a day known to you.
I don't think any day in the last year has ever happened! With epidemics, computer schools, smart phones, working from home – every day is not uncommon. I try hard to turn my day into blocks so that I can focus on one big task at a time. I try to finish my day at 5:00 pm and focus on dinner, homework, and children. After dinner, the custom of the evening is usually to read with the children, put them to bed and have time to repeat the day with my husband.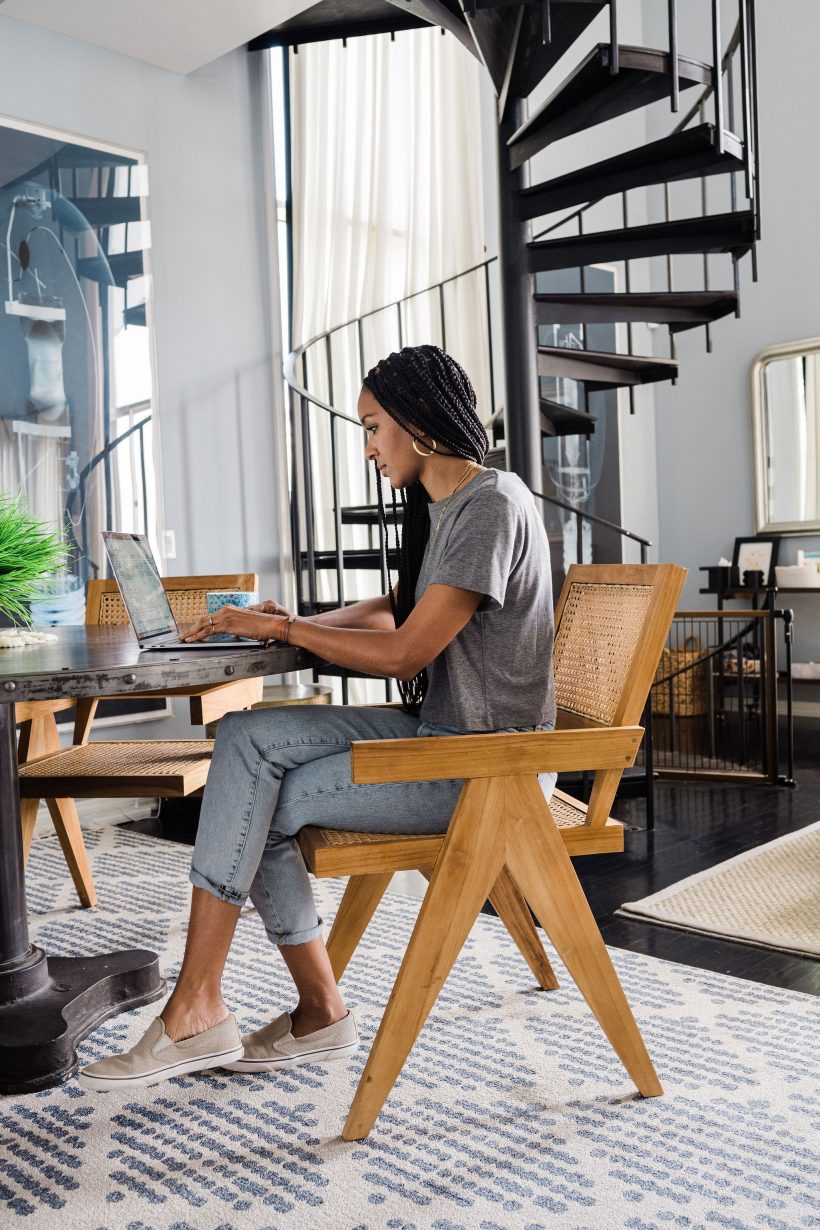 What do you drink when you wake up? And what is breakfast?
Each day I start with water and lemon juice. Then I usually have a green squash or egg scramble with veggies and spinach.
How are you doing during the plague?
My husband has been very good at encouraging the family to walk around every day and spend an hour working on a computer in the backyard (because of vitamin D). We also made it a rule that Friday night is our fun night – ordering food, eating nutritious food and watching movies. Some days, we try to promote healthy snacks (fruit and veggie dishes), a three-course meal with a ton of water (especially with lemon or cucumber!)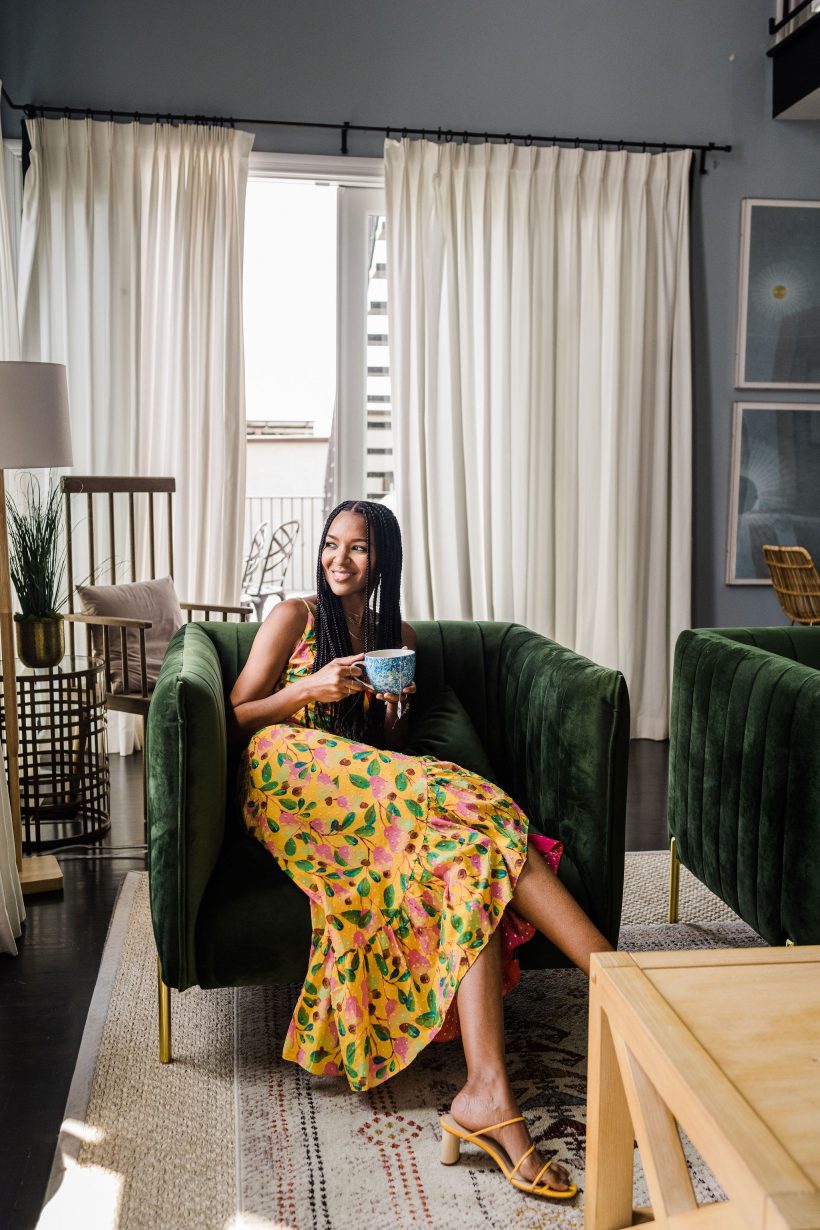 What cooking utensils should you have and why?
I love the pots of GreenPan and the pots of Our Place. It makes cleaning work easier and one dish easier. My Vitamix blender is essential for my breakfast and evening soup. And sharp knives in the kitchen make me happy! I know it sounds crazy but it allows me to cut and trim much faster than knives that don't look good.
What cooking tool do you always give to beginners and why?
Metal metal cover. I love my irons! When properly decorated, it is best to learn and move from the stove to the oven continuously.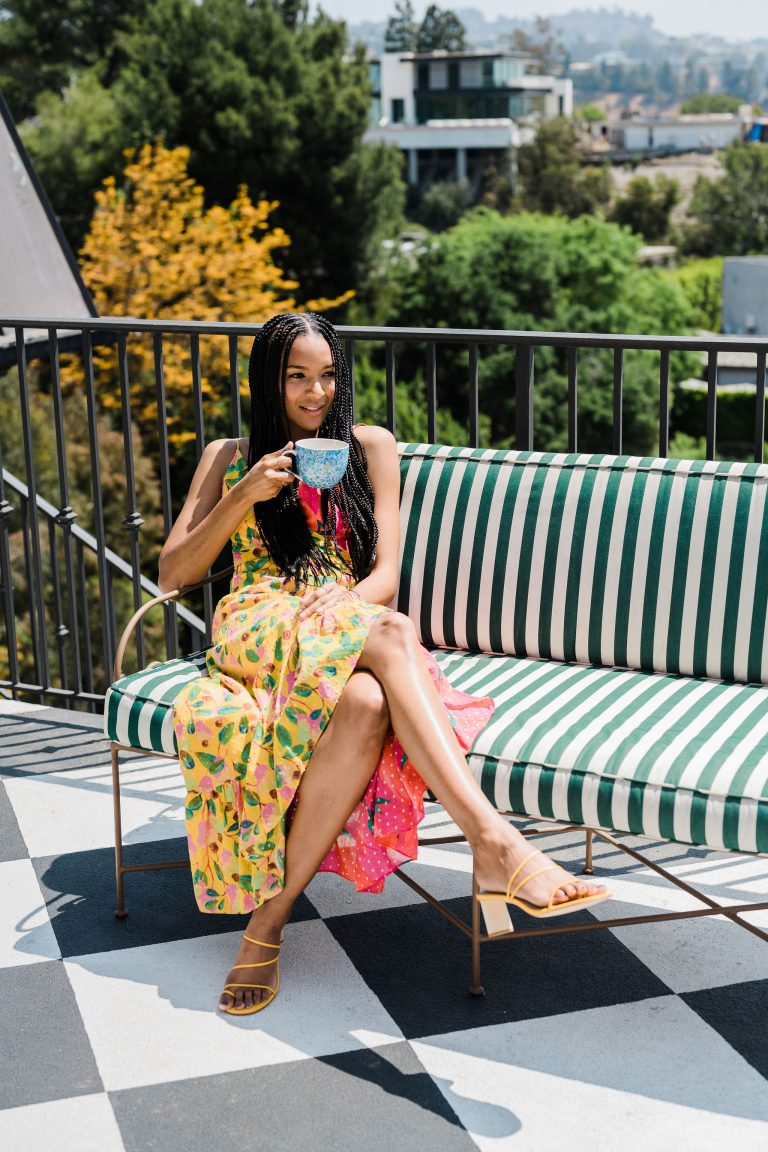 What are your favorite cookbooks and why?
Long ago, my mother started writing down her recipes from her and my grandmother. It is my most important cookbook.
Tell us a few things we always find in your fridge?
Fresh fruits, herbs, eggs, spinach, cheese, and oatmeal.
What about your pantry? What do you always have with you?
High quality EVOO (extra virgin olive oil), coconut oil, various spices, almonds, and dried fruits.
What scares you about cooking and why?
I wouldn't fry too much. It didn't scare me but I saw several kitchen fires as a kid and it surprised me.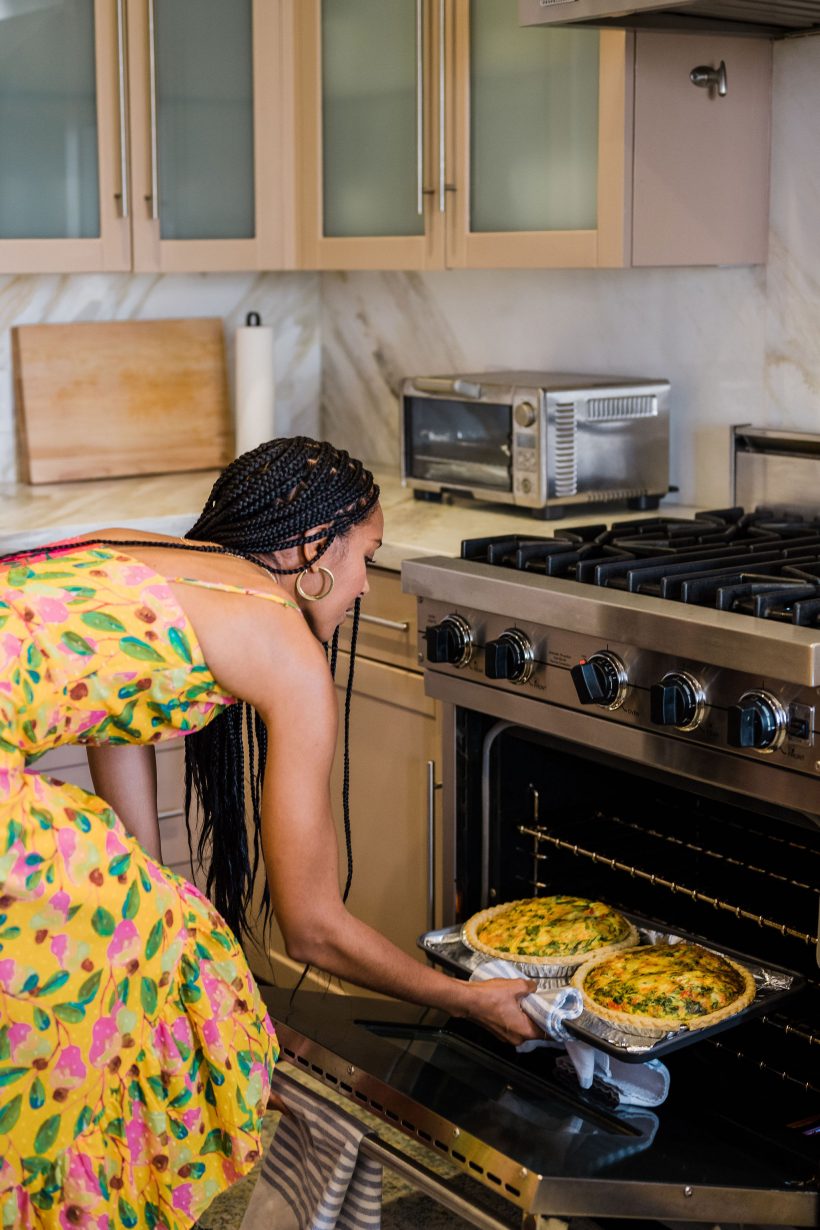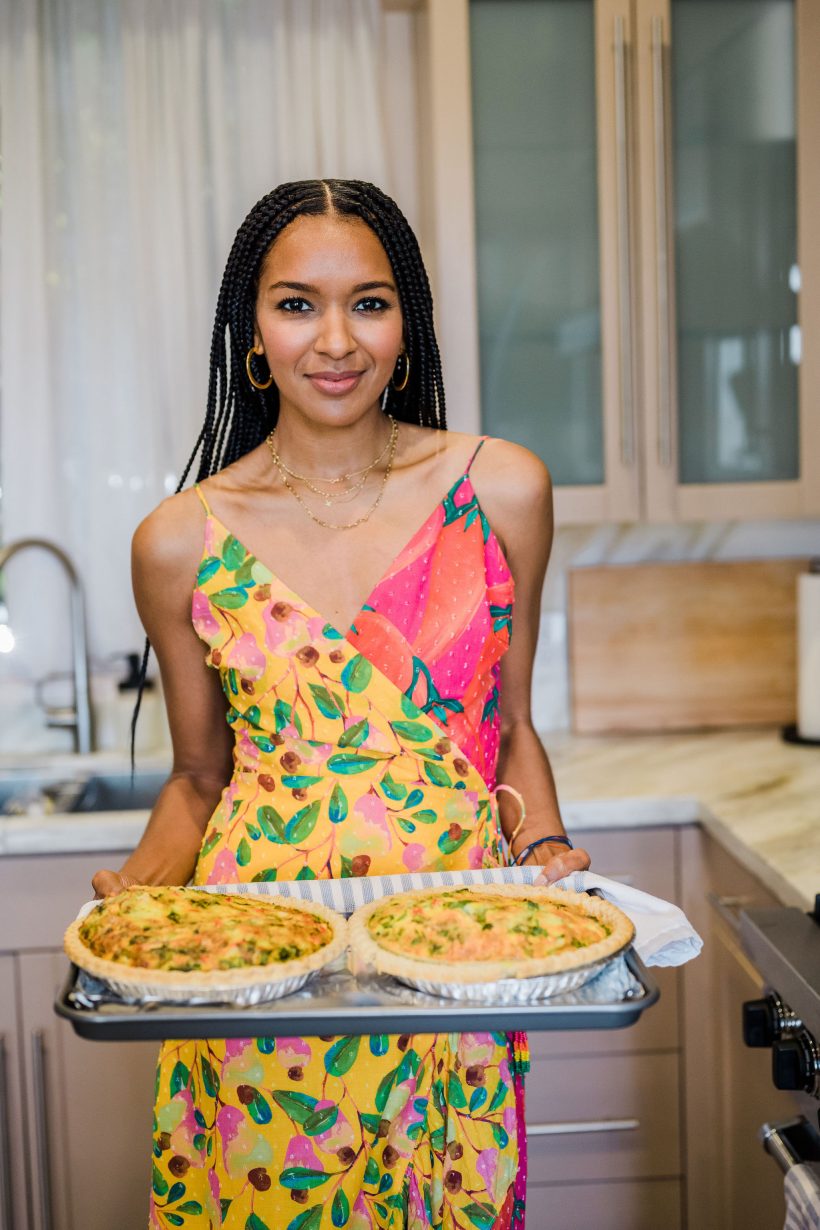 Your brother signature parties?
For brunch parties, it's always a quiche. Very easy to create several types of your guests. For evening parties, a one-pot meal like curry or stew is fine. I love our chickpea curry stew for guests.
One meal you always make at home and why?
Roast fish pan, fried vegetables, and fried cubes of potatoes. It is the food my family loves. When the fish is very cold, it melts very quickly; fried leaves dipped in olive oil and sea salt take at least 15 minutes; potatoes add to the taste of the dish.
Dinner party peeve pet?
Not enough for seconds. I love eating for seconds — lol!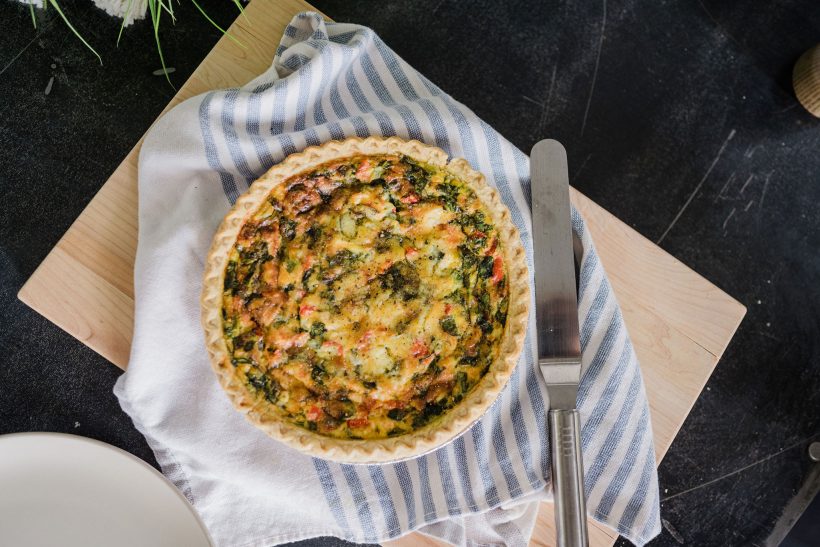 The to-do list for the evening party includes:
A mix of jazz, deep house, and afro music.
Middle answer:
Flowers are always my favorite. I also love plants as an alternative.
Dream guests?
Martha Stewart and B. Smith (who passed away last year).
Type the words:
Good food should always… feel welcome and not isolated.
It's not a dinner party… without good wine and good conversation.
Keep wandering to make a delicious Elizabeth Matis' Chicken & Cheese Quiche!