This silky, smooth and sweet addition of pesto pasta alla vodka is the best winter treat we need. Fresh pasta tossed in a delicious tomato pesto vodka sauce? Yes please! The secret to one-pot pasta is the amazing addition of basil pesto, plus a lot of cheese on top. Pesto adds to the aroma and aroma of pasta smooth, smooth, and delicious. Serve this dinner for 30 minutes each night a week. It tastes good and looks good on every table… not to mention everyone loves a good vodka paste. This meal will be fresh to you as you serve family and friends on vacation.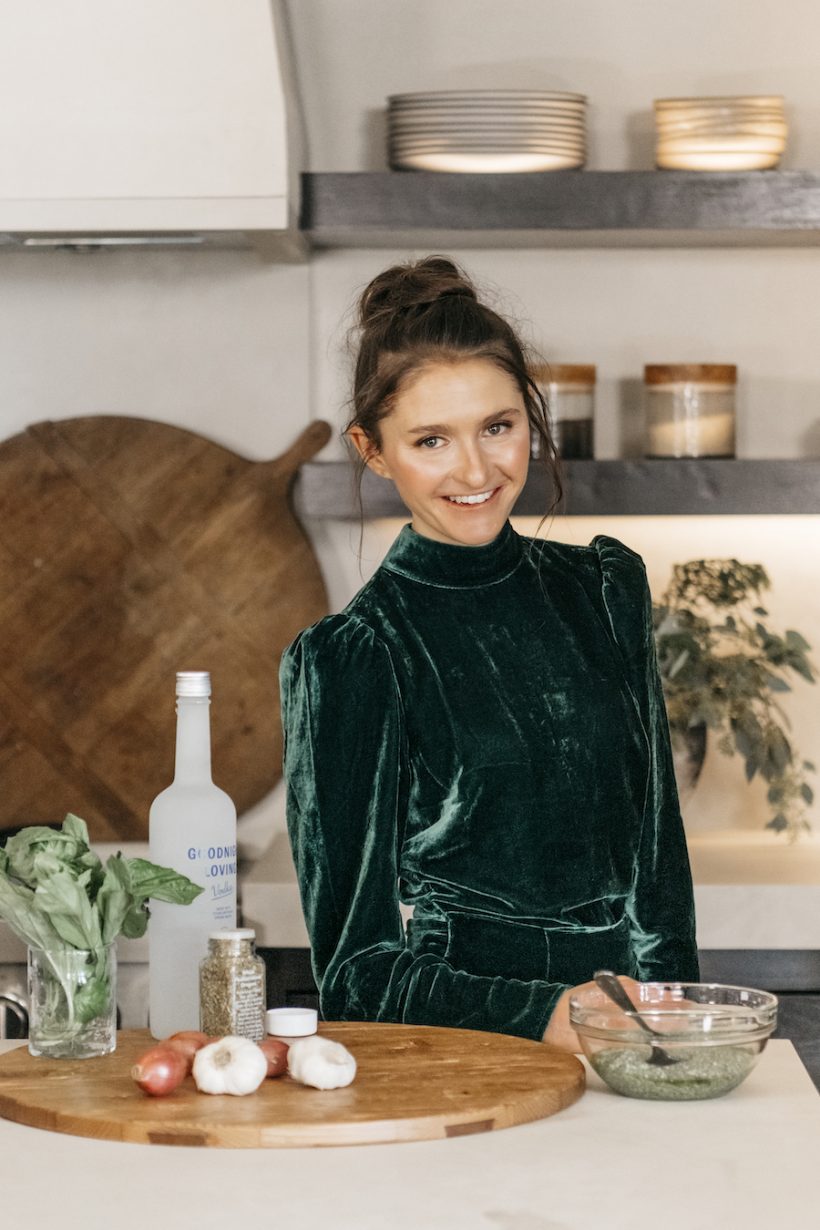 Like clocks every December I start thinking about the pasta that my family loves. I have made many translations over the years, but I love this recipe. It looks good, but with a little twist of basil pesto, which makes this vodka pasta so delicious. I don't know how it is in the days of December, but it always leaves me craving for pasta in red sauce. I have to say, this pasta alla vodka feels very appropriate. Not only because of its simplicity and sweetness, but the beautiful colors of red and green feel the added pleasure. Good for this time of year.
I know, I know, there they also go with all the holiday stories. But I try to do everything and everything that only adds to the little holiday fun in the world this year! And pasta makes everything better. Especially the sweet pasta of vodka.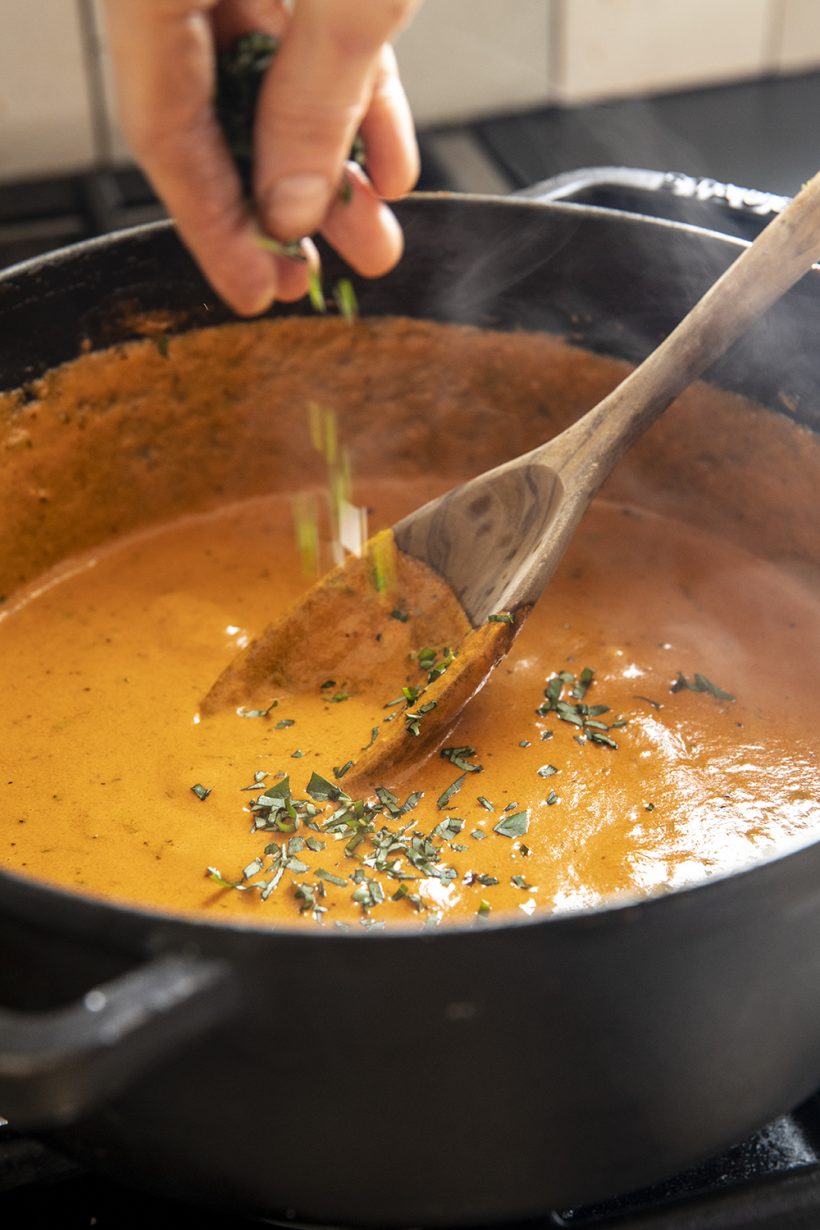 So, what does vodka do? Vodka adds a great bite that helps improve the taste of tomatoes. When used sparingly, vodka enhances and enhances the aroma of the sauce. The secret is to pour the vodka slowly into the broth. This will give off its flavor and eliminate alcohol. If you do not want to cook with alcohol, replace vodka with chicken broth, vegetable broth, or just water. This will be perfectly fine and your sauce will remain good.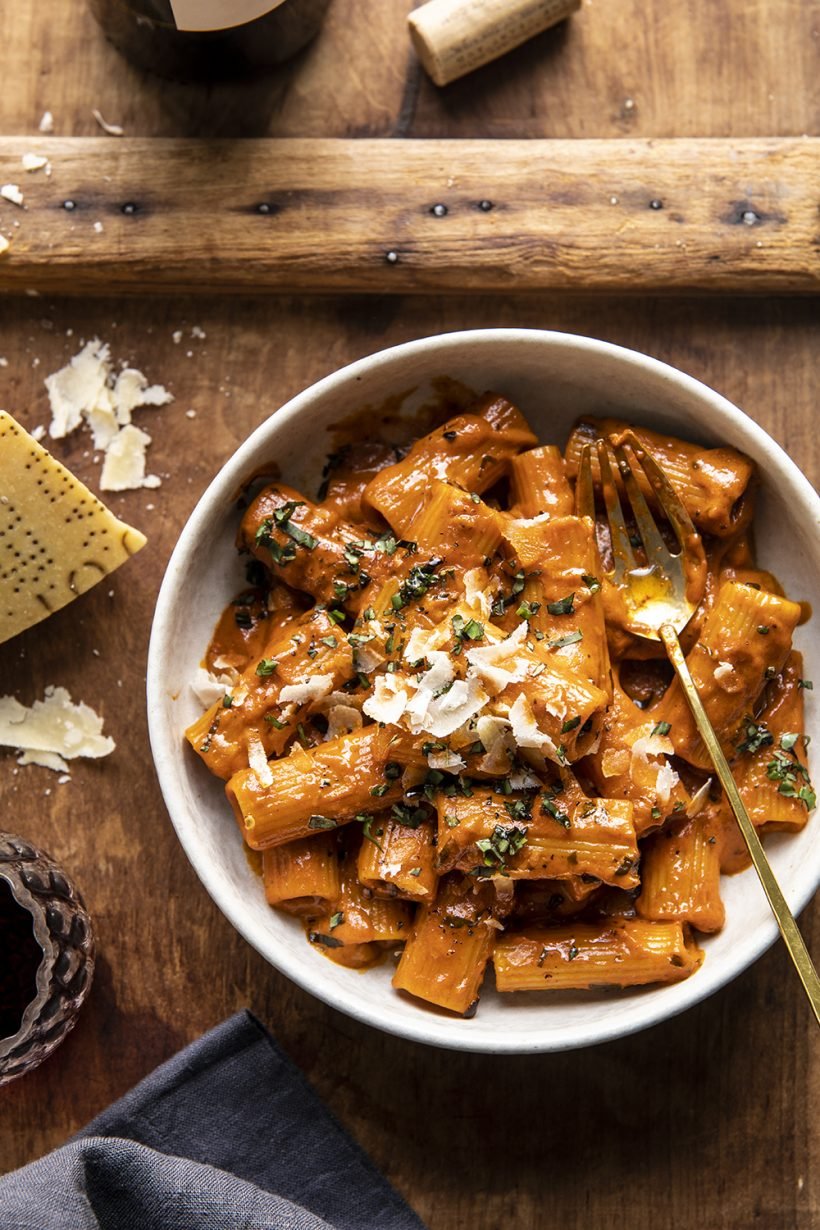 This is the perfect dinner for this holiday season, even if you only have one or two this year! The rest is delicious. You can prepare the dish in advance, store it in the refrigerator, and cook it before serving. I love dishes like these for the holiday season… they make life so much easier! You can prepare the sauce in advance, and then just add the pasta before you are ready to serve. This could be a festive dinner with a side salad and bread.