When it comes to preparing a Thanksgiving menu at Avasthi's house, my brother and I often follow the experimental and authentic approach. We know what works and our shopping list looks the same every year. However, one menu item that always seems to bring a sigh of relief is my idea of ​​a recipe for a fall salad on the table. Yes, I understand — is a salad something that people expect on Thanksgiving? When you compare it to parts of Thanksgiving like mashed potatoes and buttery rolls next to it, it probably isn't. But every year I insist on making a salad because on my own, I like to have something fresh and green on my plate surrounded by shades of beige. And every year, without fail, I am the only one who eats salad.
So this year, as I started preparing our Thanksgiving menu, I wanted to pull together a salad recipe and not just Ine they may be happy, but this may draw more attention from my friends at the table, too. Enter: a delicious dessert with a fresh bite is a great addition to your Thanksgiving meal this year.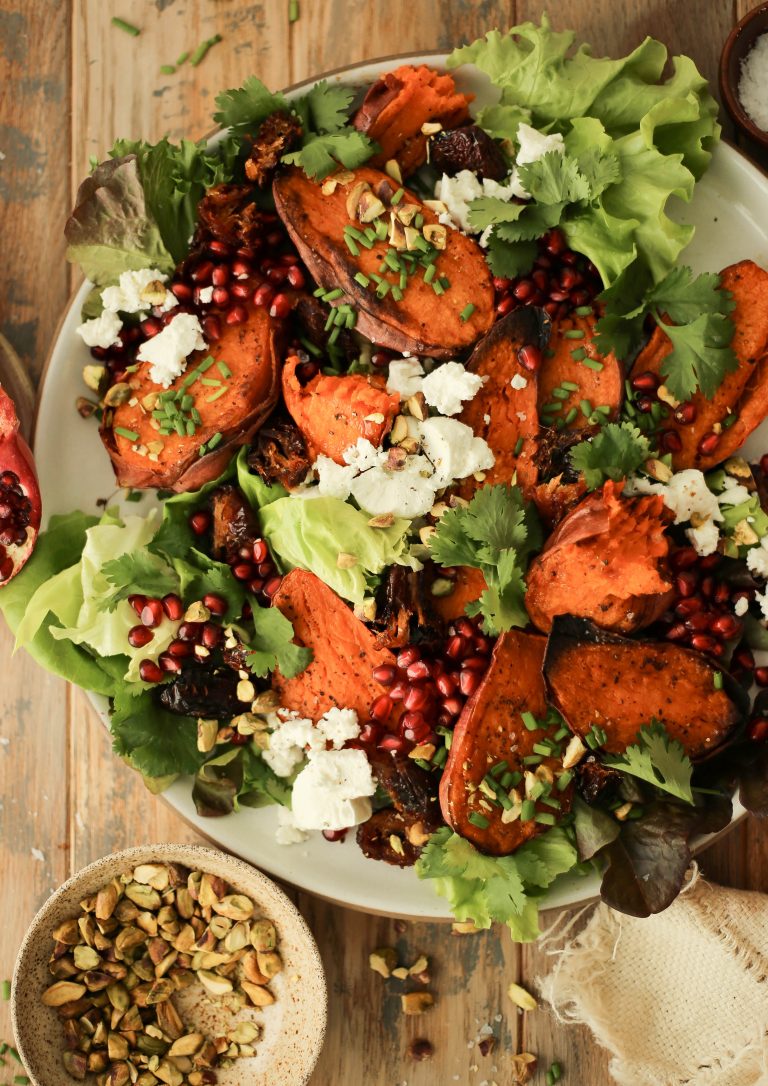 Sometimes, it's hard to enjoy a salad, so having a few ingredients that go together is very important. No one wants a vegetable dish, especially on Thanksgiving. On this type, I used regular fall mixes and raised them for a fun preparation.
The stars here are sweet potatoes, obviously. The bonus is that you can use these as a salad and a plate of potatoes on your table. I used the small potatoes I found in the store, small enough to fit my hands. Finding the best and sweetest in the oven with a little heat enhanced their delicious taste, and made this salad very tasty.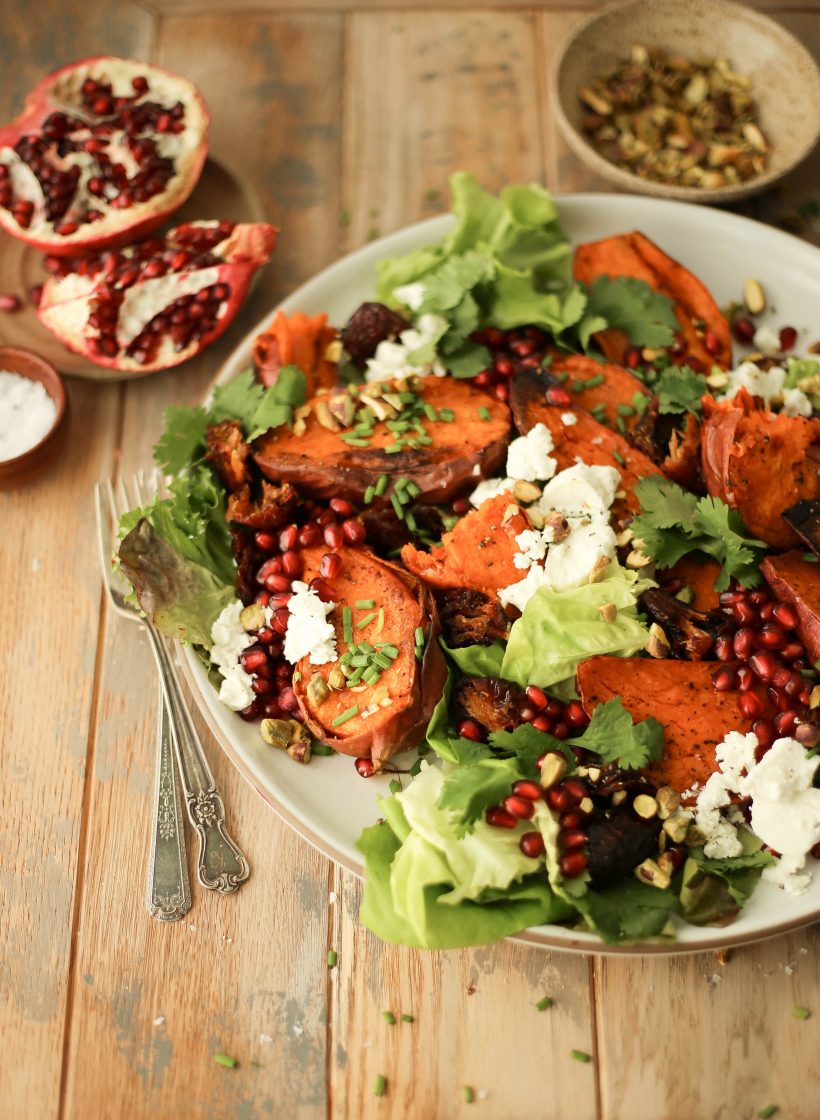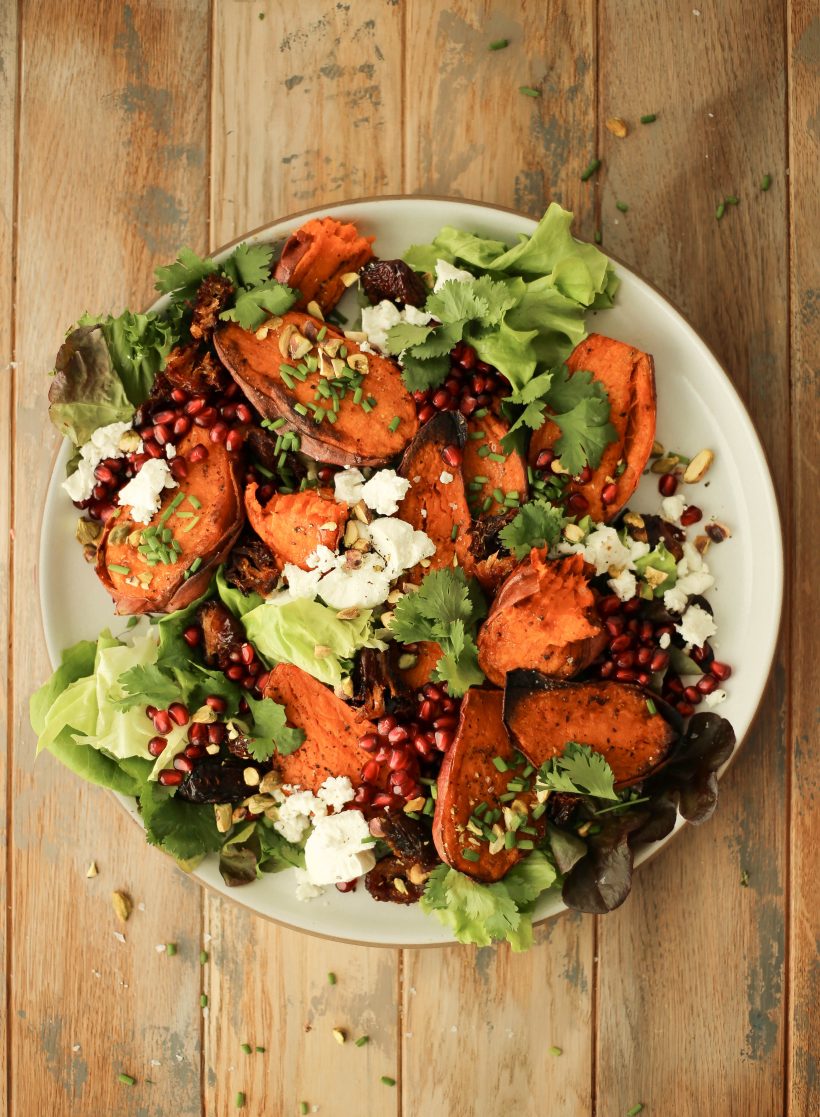 Another star here is days. Now, I've gone on a history in the past saying I hate dates. I'm not a big fan of it, but I've found it ready in a certain way and mixed with other ingredients, he can really stay behind them. Mixing dates in the oven with olive oil and balsam makes them delicious and sweet with a great flavor that works well with potatoes in this salad. It adds a nice layer of text to a salad and is unique during the holiday season.
Other ingredients in this salad lead to fall: pomegranate seeds, lean pistachios, and goat cheese. But what I love most are the big tears of cilantro. I love the refreshment they bring to this salad mixed with other ingredients. I can't resist jumping lettuce together and just adding a whole bunch of cilantro to the dish to serve. Add a zingy dress and you have a delicious fresh dish to enhance the spread of the holiday.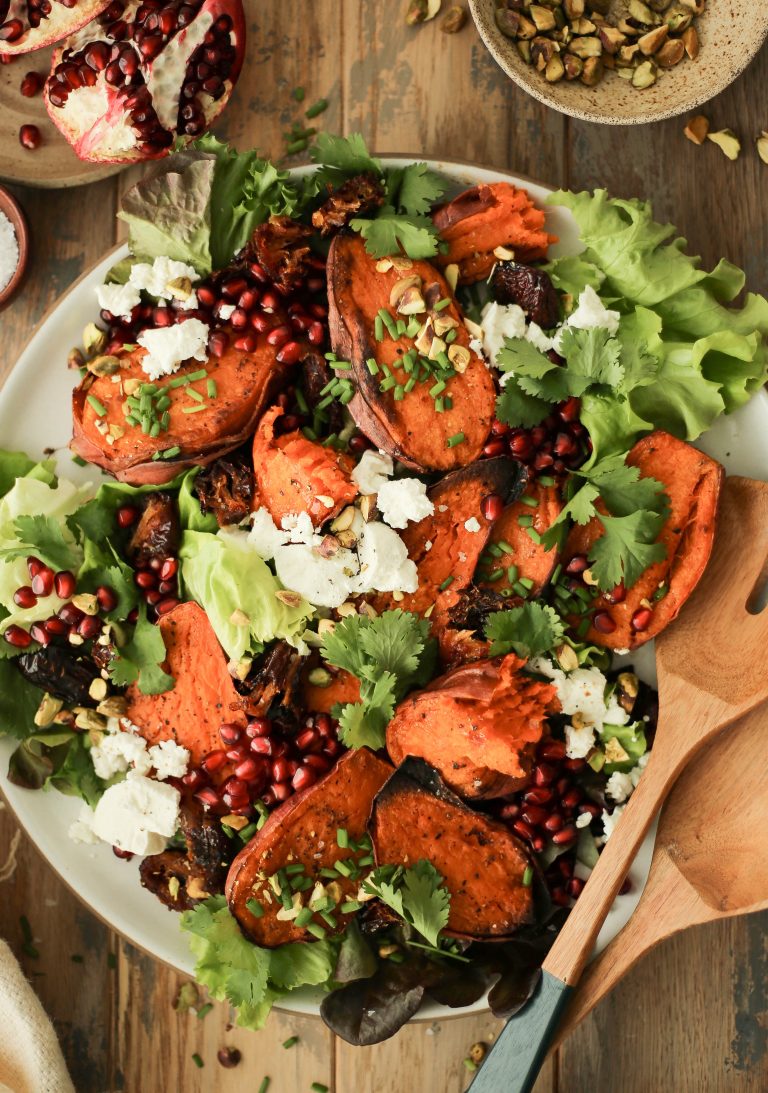 You can customize this salad to your liking. If I eat dinner in the middle of the week, I think pears would be good, even slices of apples to add flavor to the season. Change the pages with what you have, and use the clothes you like. Either way, this salad will be an extra and delicious addition to your evening table.