There's a reason that retinol is one of the most celebrated skincare ingredients — it works. But it is also one of the most misunderstood. Over-the-counter retinol products are now more available than ever, but their potency makes them intimidating for newcomers. Where do you start? Which products should you use? What about the notorious "purge"? Don't worry! Starting your retinol journey doesn't have to be scary. To find the right products for you, you just need patience and a little bit of guidance. That's why we tapped the experts to uncover the best retinol night creams that are both gentle and effective.
Retinol in all its forms has garnered itself a well-deserved reputation among beauty lovers for its transformative results. My first encounter with retinol was with a prescription for my teenage acne. That prescription eventually ran out and, thankfully, my hormones calmed down soon after. So, as I did with much of my teenage years, I pretty much forgot about that phase of my life. Then, a few years ago, I found myself in search of a more sustainable solution to my occasional breakouts and hyperpigmentation. Unsurprisingly, I was a little too enthusiastic with the acids and at-home peels and found myself stuck in a cycle of over-exfoliating, then frantically trying to repair my damaged skin barrier — which stressed both me and my skin out.
I took a break from actives for a while. I simplified my routine, focused on repairing my moisture barrier, then decided to finally try retinol. I had spent all those years subconsciously associating retinol with that clinical, unsexy prescription, and thinking of it as a cringe-inducing reminder of my awkward teen years. Eventually I finally — finally! —Took the plunge, and I haven't looked back since.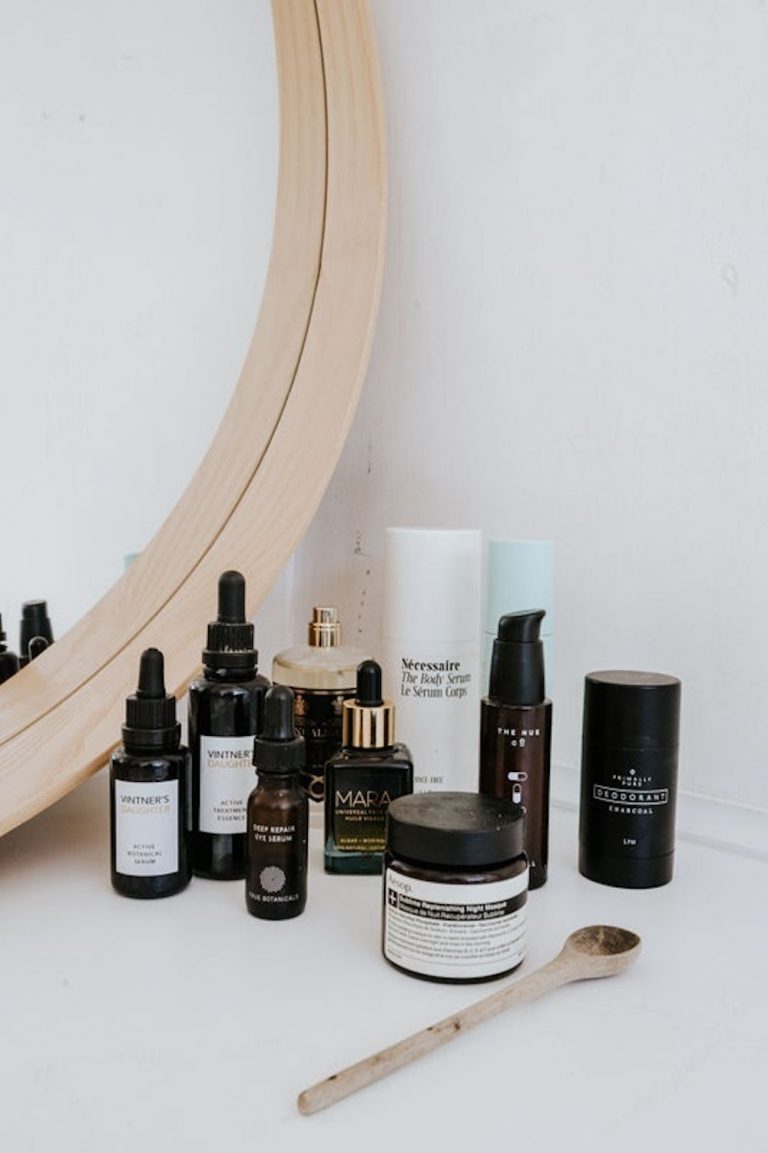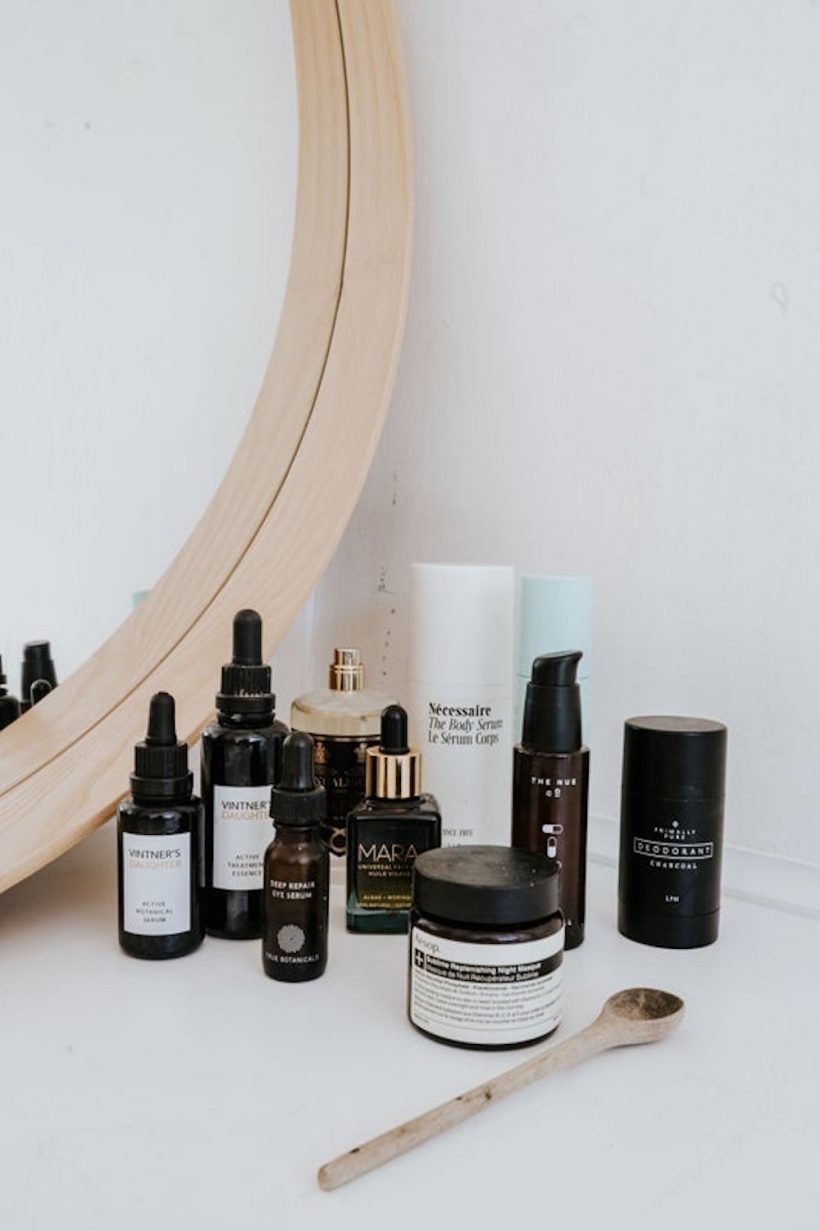 Knowing my penchant for overdoing it, I introduced retinol into my routine slowly, and after a ton of research. The biggest thing I learned on my own journey? Moisturize, moisturize, moisturize! Follow this golden rule by starting with a good retinol night cream that makes sure you're giving your skin back the nourishment it needs as it adjusts and repairs itself. To find the right one for you, look for formulas with antioxidants to balance and soothe the skin.
To demystify the process, I talked to board-certified dermatologist, Dr. Elyse Love and esthetician / founder of Glow Skincare, Kasey Boone, about all things Vitamin A. They broke down the do's and don'ts of using retinol, then shared some of their favorite products. Read on for expert-approved ways to add this cult-like ingredient to your own skincare lineup.
Feature image by Michelle Nash.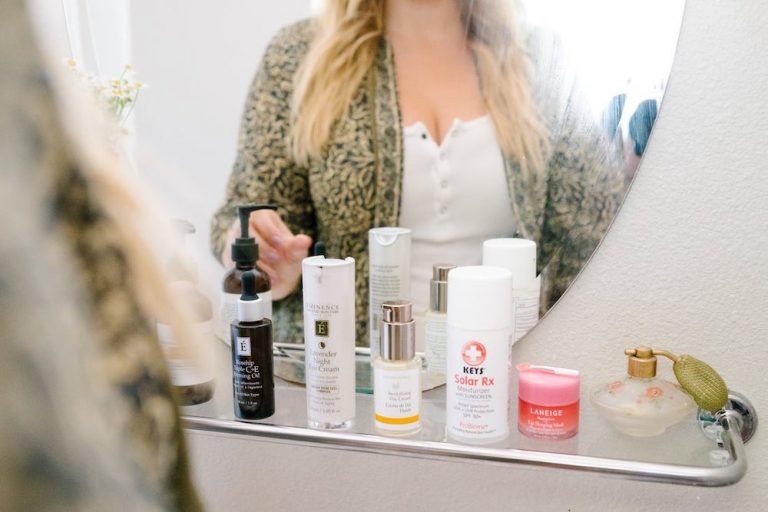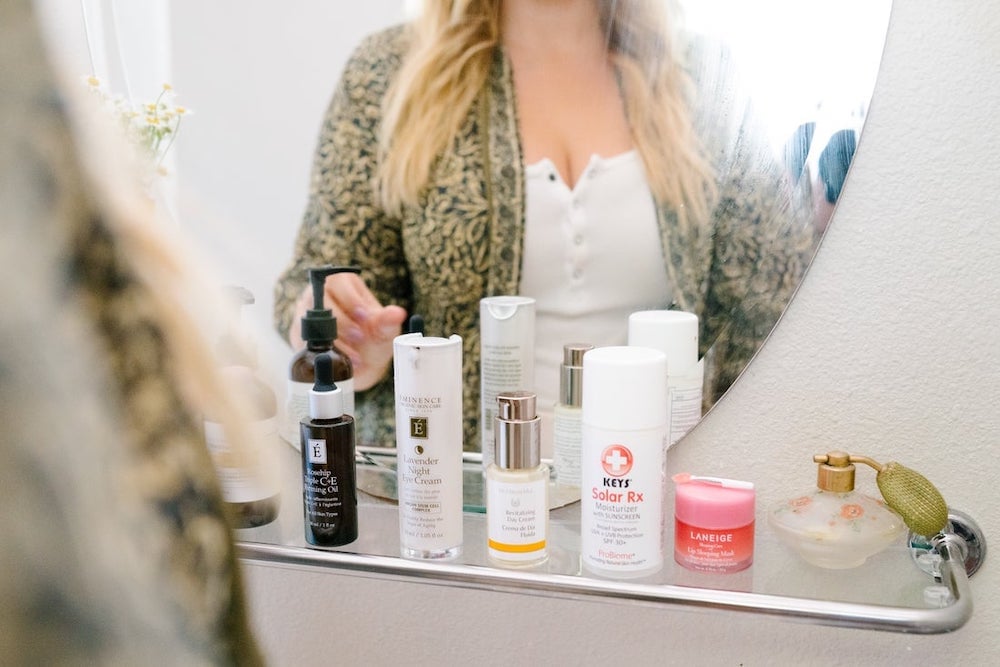 What is retinol exactly, and what are the benefits?
Retinol is a topically applied, Vitamin A derivative most commonly used to address fine lines, wrinkles, skin tone, and skin texture. That's right — it does it all. But how? By stimulating collagen production. According to Kasey Boone, "as we get older it can take longer for our cells to turn over so this not only encourages cellular turnover, but they also help increase collagen production and leave the skin smoother, softer, and brighter."
Who can use retinol and who can't?
Retinol is a great solution for pretty much anyone seeking anti-aging or skin texture results but there are some exceptions. "Those who are planning pregnancy, currently pregnant, and / or breastfeeding should not use retinol," notes Dr. Love. "Those with sensitive skin, eczema, perioral dermatitis, and / rosacea should start retinol slowly and stick to gentle retinol."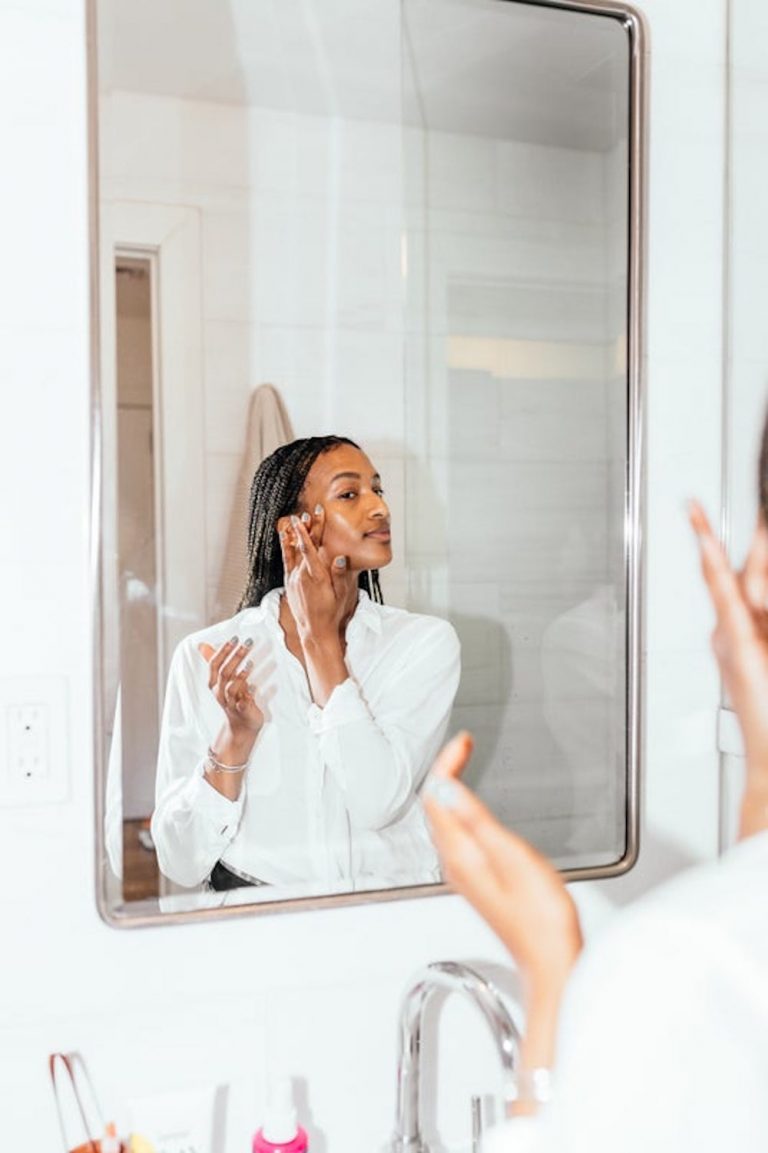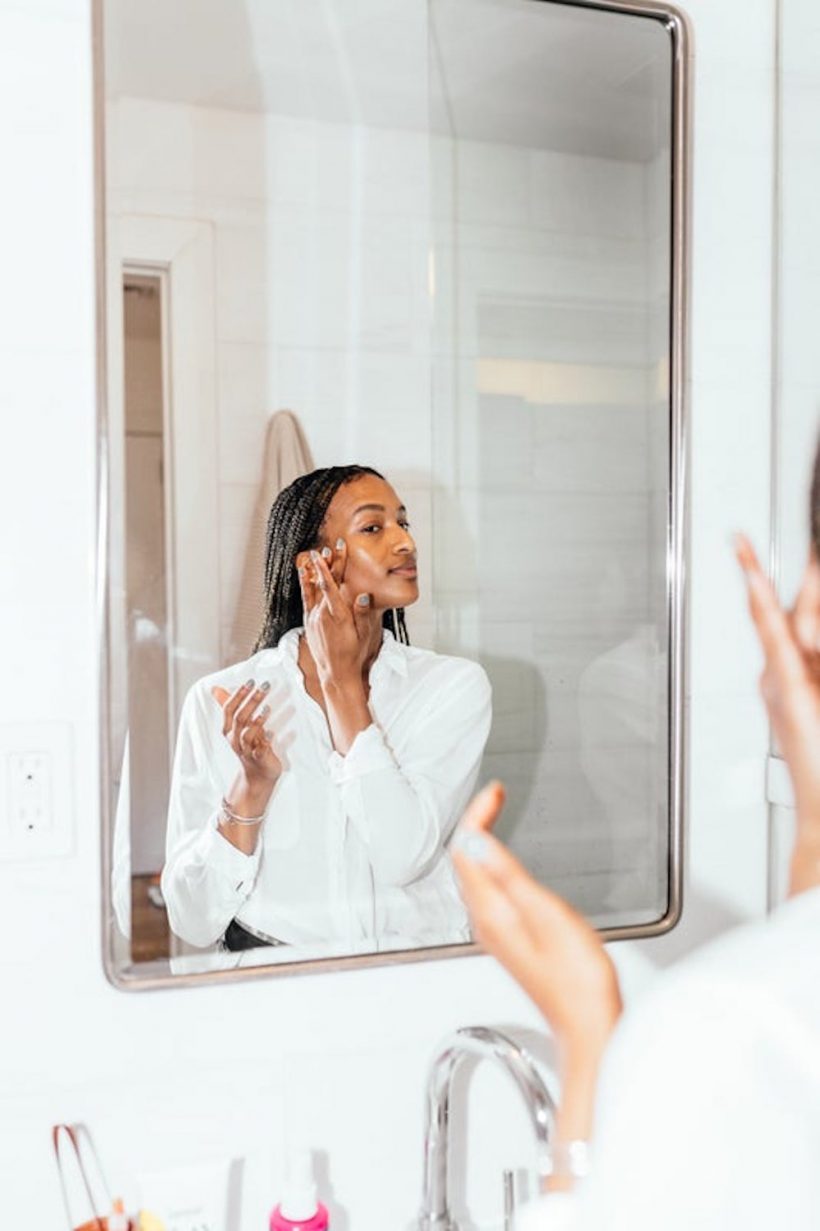 What percentage is a safe place to start?
Everyone's skin is different, says Dr. Love, "those with oily to normal skin may choose to start at 0.5, while those with sensitive skin may choose to start with 0.25 or 0.3. Slow-release technologies will have higher tolerances than plain retinol at the same strength. "
When to use retinol:
Retinol makes your skin sensitive to the sun, so save it for your nighttime routine. And make sure to upgrade your sunscreen once you incorporate retinol. "Retinols are extremely exfoliating and make your skin more vulnerable to the sun," Boone advises. "I always say SPF during the day, retinol at night."
If you have other actives in your regular lineup, like AHAs and BHAs, don't use them at the same time. Alternate nights, or wait for your skin to recover. "I recommend anyone with rosacea to stay away," Boone adds. "Also please DO NOT use post-peel, laser, or sunburn. Ouch! "
As a rule of thumb, speak to a professional before starting retinol. "Those with significant acne should see a board-certified dermatologist to start a prescription retinoid instead of an over-the-counter retinol," says Dr. Love.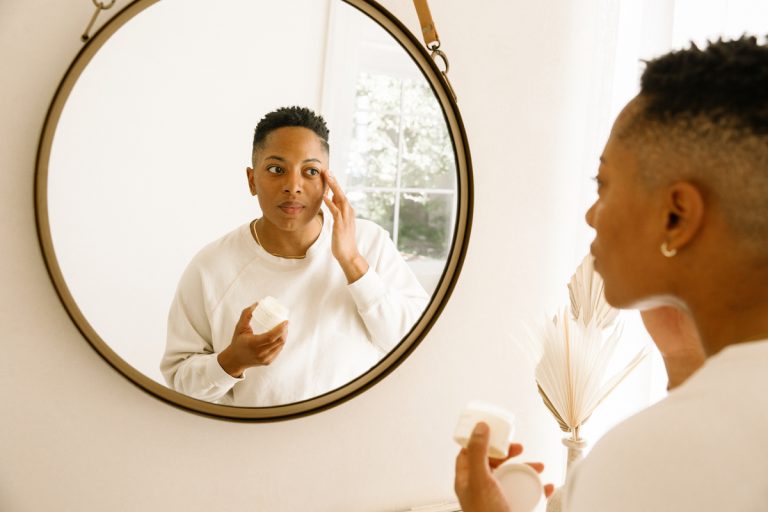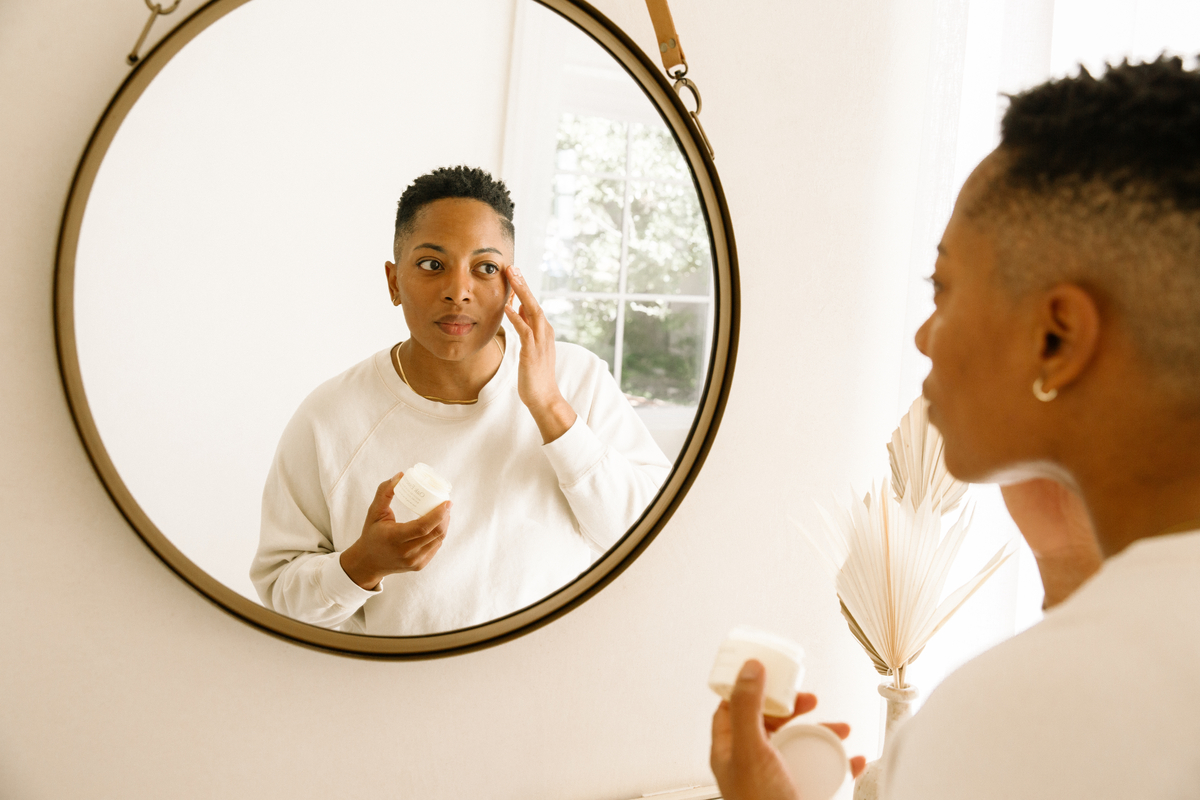 How to use retinol?
If you're taking your first foray into the world of retinol, the best advice is to take your time. Boone recommends patience to her clients: "Just like anything new we want to slowly introduce it so it doesn't shock the skin too much, which can cause redness, dryness, and irritation," she stresses. Try a night cream filled with soothing ingredients that will allow your skin better tolerability to the retinol. A night cream will also help with any dryness you might experience. Follow up with a lush cream in the morning too, to really keep your skin moisturized.
Dr. Love also recommends building up your retinol usage. A little goes a long way, she told me! "A pea-sized amount is enough for the entire face. Dot it to the different areas of the face (forehead, cheeks, chin) and then spread. Start just 2x / week. Each week, you can increase how often you use it. If you develop dryness or flaking at any point, decrease the frequency of use. Most people will tolerate retinol 3-4 days a week in the winter, although some will tolerate retinol every night and some will stick with 1-2x / week. I always follow retinol cream with a hydrating moisturizer such as Obagi Clinical's Kinetin + Hydrating Cream. "
Remember the golden rule: moisturize, moisturize, moisturize!
What to expect when starting retinol:
The first few weeks of using retinol can often cause skin purging. Yes, the dreaded purge is real. But don't be alarmed! "It may be noticeable but it's probably not dramatic," Dr. Love reassured me. "Since retinol causes increased cell turnover, it is common for breakouts to surface during the first 2-4 weeks." You may also experience some dryness, hence the importance of choosing a highly moisturizing cream. After this initial phase, you'll start to see results.
But don't overdo it! According to Boone, your skin can build up a tolerance with frequent use over time. It's best to time your retinol usage with the result you want. "Your skin can build resilience to retinol. That is another reason I like to cycle them depending on events and seasons, "she divulged. "If you are getting ready for a beach vacation or summer is around the corner this is another time I say to pull back or even take a break from retinol. Winter is the best time to pile up on retinol. "
There's no better time to start than now!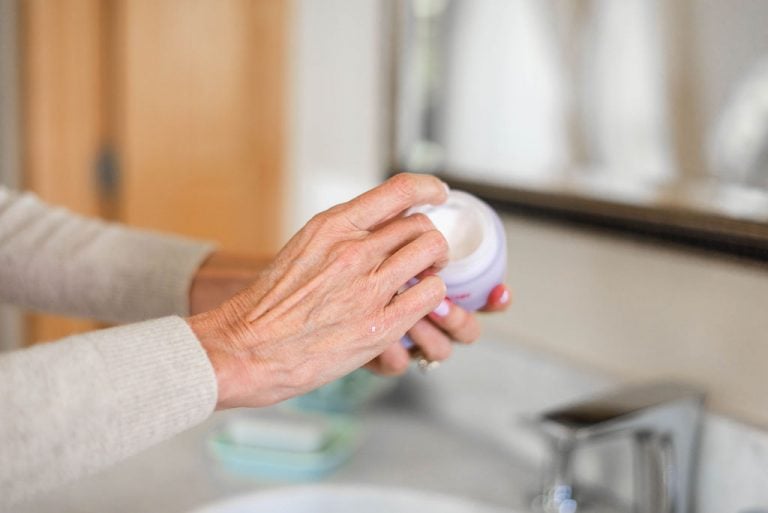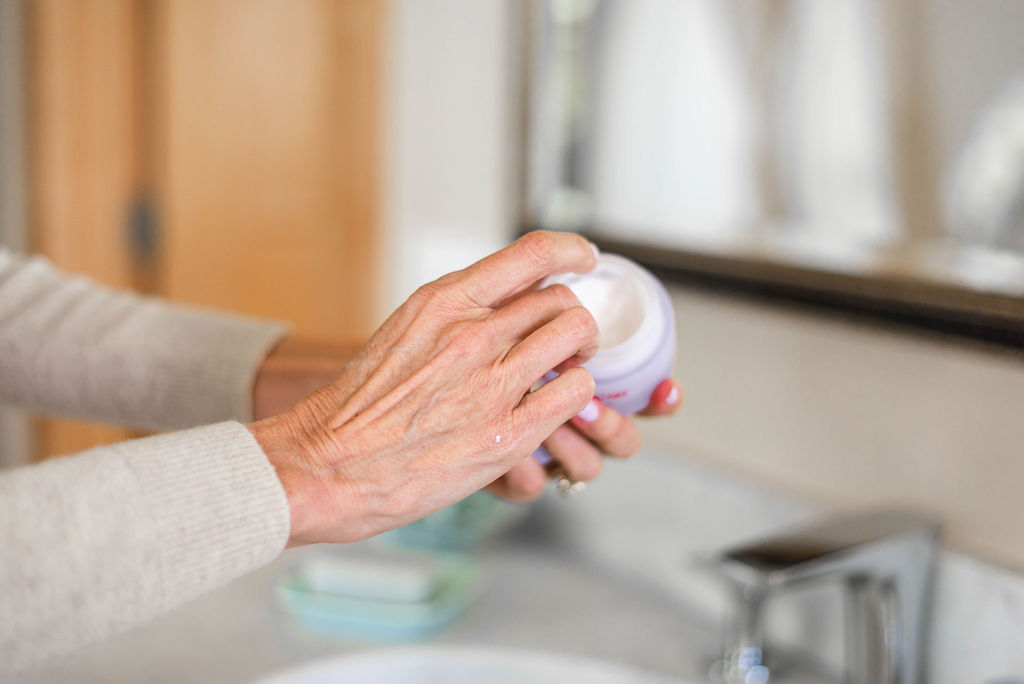 What to look for in a retinol night cream:
Many different factors go into finding the best retinol night cream for you, not just the potency. Dr. Love recommends looking for antioxidants such as glycerin, niacinamide, and / or hyaluronic acid. They work well with retinol to provide additional repair mechanisms to the skin. "In addition, it's important to look at the delivery mechanism of the retinol," she adds. "Slow-release technologies will have higher tolerability than plain retinol at the same strength." Boone's favorite ingredients to look for are Snow Mushroom extract, hyaluronic acid, peptides, and probiotics.
Read on for some of the best retinol night creams on the market, including some recommended by Dr. Love and Boone.