I eat a lot of salads… meaning I also eat regular salads. However, this is not one of the salads. In making this Plant-based method RE: SET, I wanted to take it everything the best parts of the salad are to combine them into one recipe. Most importantly, I wanted a salad recipe that would help me stay full until dinner time. It's always a problem with salads, isn't it? Although delicious, it sometimes does not work to ban dinner for snacks in my pantry between meetings. So, I picked up some of my favorite treats and came up with this black stew salad. Grab a protein-rich stew, hearty carrots and Brussels sprouts, sweet onions, and a bunch of fresh herbs, and you've won lunch – believe me!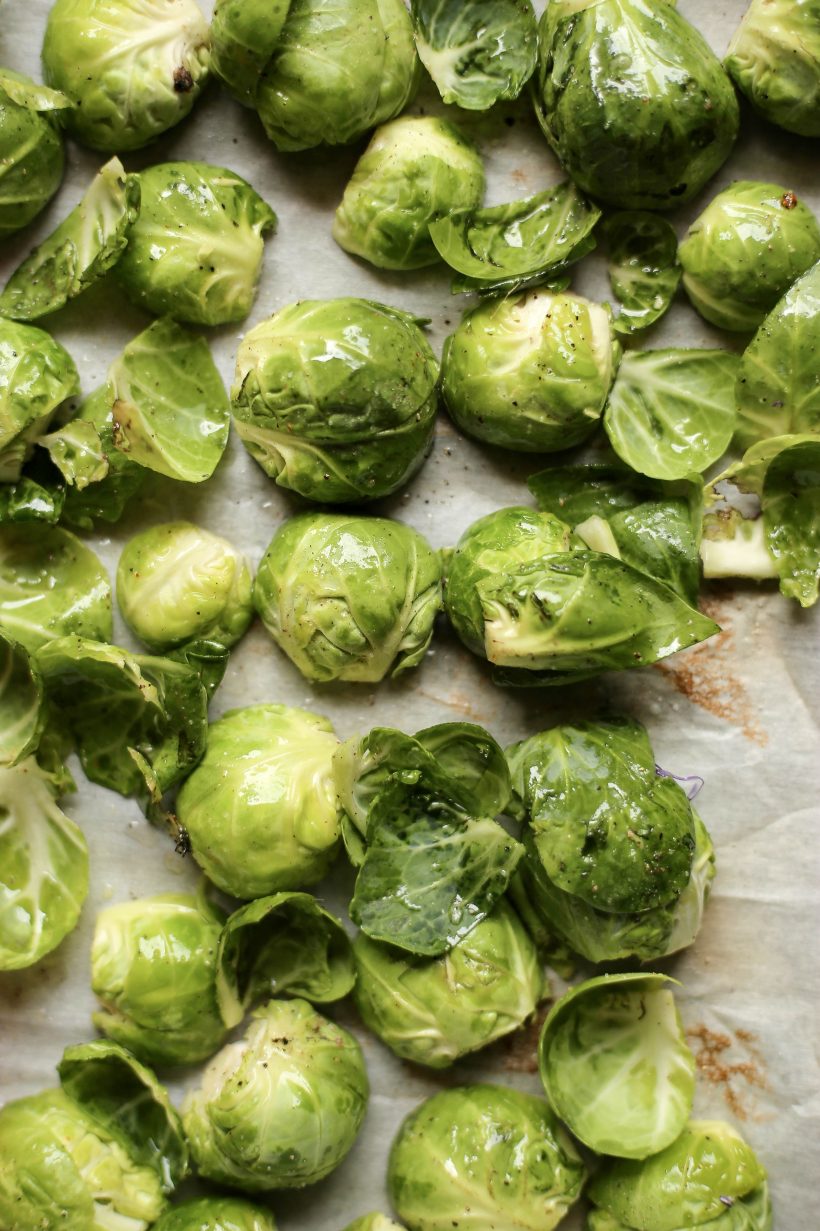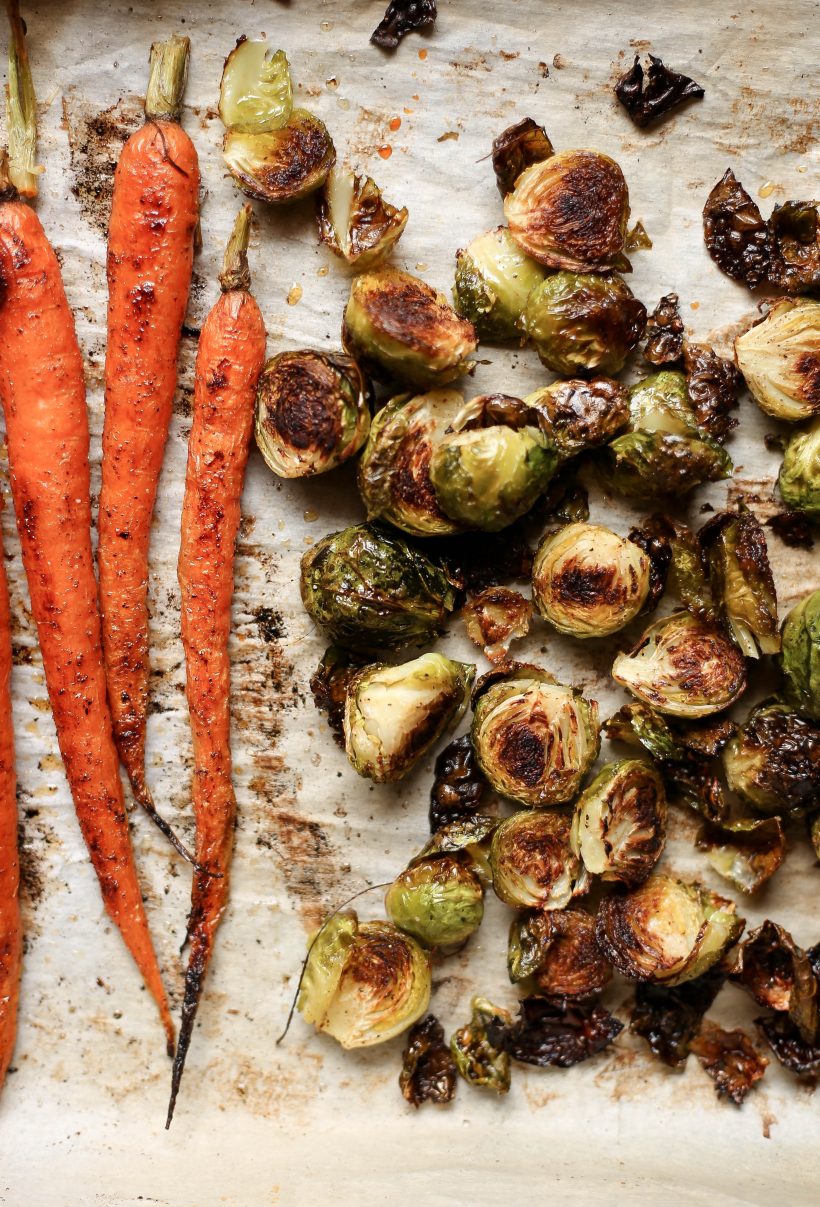 I will be the first to admit that I am not a fan of green leaves. I really like sliced ​​salads or pasta salads where the leaves help the actors and not the stars. So when I decided to make this salad, at first I wanted to look more closely at the ingredients that would achieve this. First, fried leaves.
The best part of a salad with fried vegetables is that you can bake them all in advance, and store them in the fridge until ready to assemble. Hot Tip: Allow your vegetables to heat up or simmer quickly on the skillet when you are ready to serve your salad – it will dramatically change the taste and save a little preparation time. For this salad, I used Brussels sprouts and shoots. I love the way carrots roast, being caramelized and putting their attention. In addition, with a little honey, their sweetness is very effective against all other ingredients. The shoots add a little bit to the salad and make it very tasty in a good way. Also, I feel like everyone is in Brussels sprouts these days. If you don't believe it, I brought my mom to the Brussels team during the holidays.
How to get bribes in Brussels:
To take the Brussels sprouts, place olive oil and spices on top of them, stirring to coat evenly. Place the cut side on a tray with plenty of space between them. If you do not give them enough time, they will start to get angry instead of just fainting. You want to use high heat and pass through the middle of cooking. Remember, my brother burned one or two crosses, so take good care of your Brussels when they burn and you will receive a good reward. They taste great when they are all burnt.
You can exchange the pages for what you can have. I think it would be delicious with fried potatoes or radishes, even beets! Use what you have in the fridge or pantry and make this your own!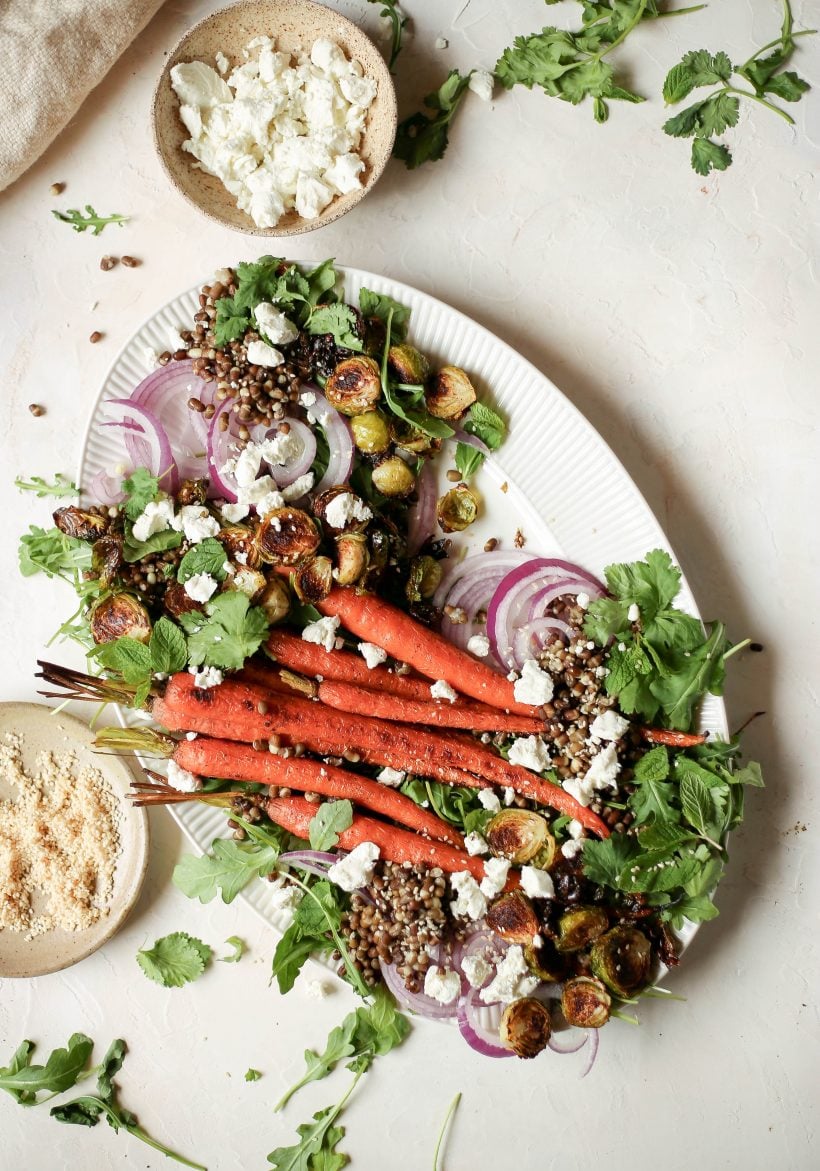 To make this salad more satisfying and satisfying, I relied on stew. I grew up with a rainbow of lentils — they always lived in my mother's house. From moong daal to urad daal to masoor daal, we ate soup almost every night. My mother was actually an OG-based black salad stew. They simply used cooked lentils and a little lemon juice and spices such as chaat masala, and ate them as a quick lunch. Although I'm not there, I love them as an ingredient in this salad. Not only is it delicious, but it also contains proteins that make a good meat. I also love how stews are a good spice car. For this salad, I not only cooked a lump of green stew in advance, but I preserved it to add extra flavor – a little effort but very tasty. Store a bucket of liquid stew in your fridge as part of your meal plan and serve as a side dish or protein supplement in any dish you may be making.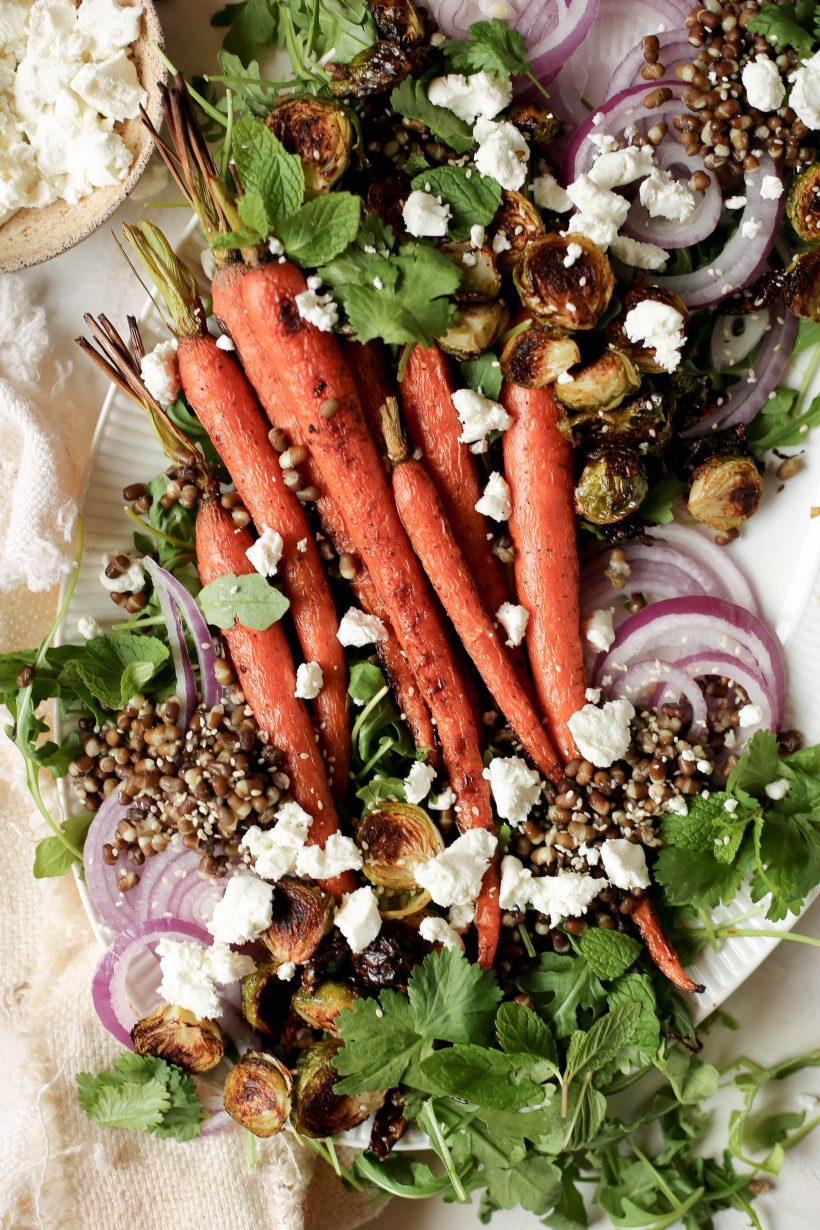 To add flavor (yes, I really wanted to take this salad on top), I went with red and red onions. You can leave them if you do not like raw onions, or have shallots or green onions cut with a pile of fresh herbs. Although I dislike green salads, I love herbal salads. The use of fragrant mint and basil and cilantro as leaves on their own is very limited. I mean, they have a consistent taste! Bring them in this salad to make them sweet and fresh. And while this may be vegetarian, I put it on top with goat cheese because I like a little cream in my salad. There are a good selection of dairy-free cheeses and cereals today, so feel free to change them if you like.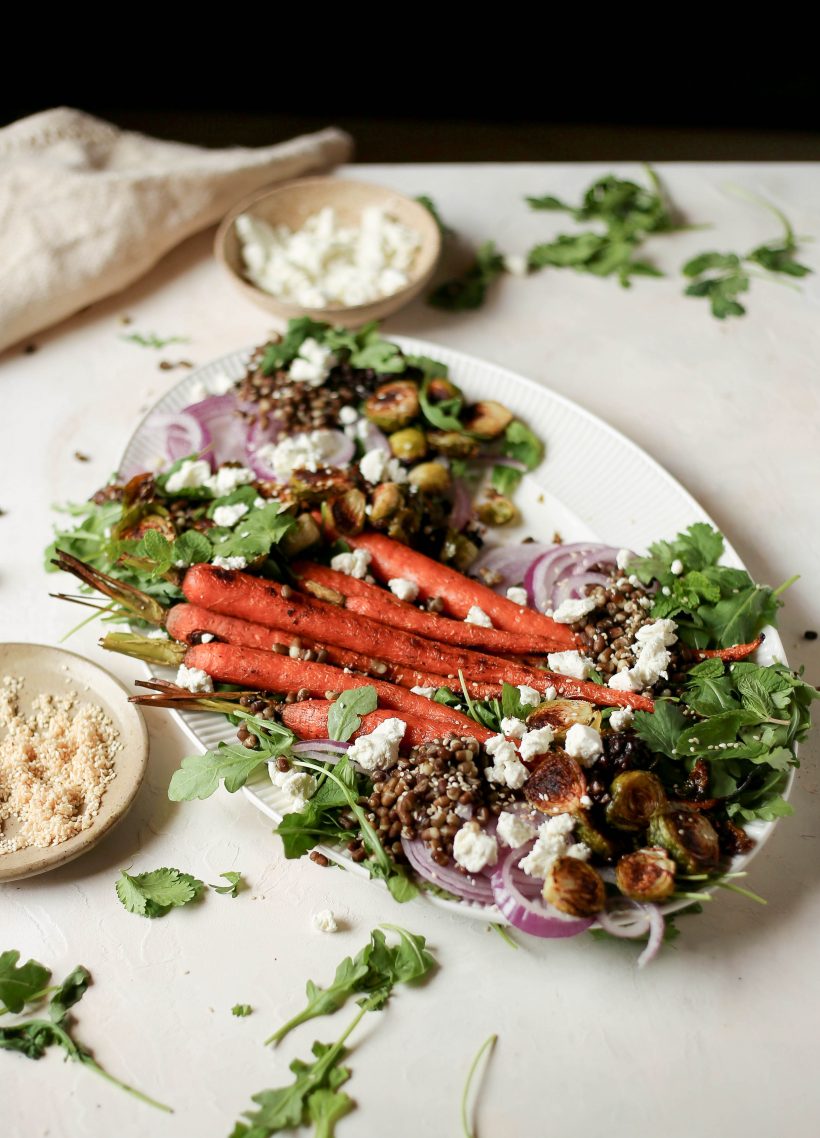 This black stew is a guard, and I'm glad to have it as part of my lunch routine. Let me know if you made it and how you made it yours.
Check out the recipes, which are part of the plant from RE: SET — a new 5-day plan that comes in your box on January 21st! Packed with delicious recipes for breakfast, lunch, and dinner, this is a week-long meal that will make you feel lighter, brighter, and stronger. Get in here!