There are a lot of things I love about a vegetable pot, but her real skill lies in the amazing cooking that I don't believe was possible until I came across it: rice that cooks with vegetables on paper. . As it is, there is no cooking of rice in a separate pot – this is a sheet of paper that is actually made ALL on one sheet (or in one skillet to serve one or two people, as we did when we shot.) I know – disappointed!
Aside from the easy cooking (and cleaning), this curry is amazing because of its taste and the delicious texture it carries with the simple ingredients. Coconut milk brings a satisfying aroma without adding any milk, and peanut butter, garlic, and green curry paste combine to create a delicious sauce that brings veggie dinner and rice to a whole new season.
I have created vegetable leaf recipes several times as I complete our upcoming Plant-based RE: SET menu, and I can honestly say that it has now become a home item. We can't afford it, and one of the great things about this is that you can adjust the ingredients based on the seasonal yields you have in your fridge. Well, it's just as easy after a cleaning meal. Read on for everything you need to know about the vegetable pot curry paper, and grab the recipe at the bottom of the page. And don't forget to sign up for Plant-based RE: our free SET! A complete 5-day list of plants will be available in your box on January 21st.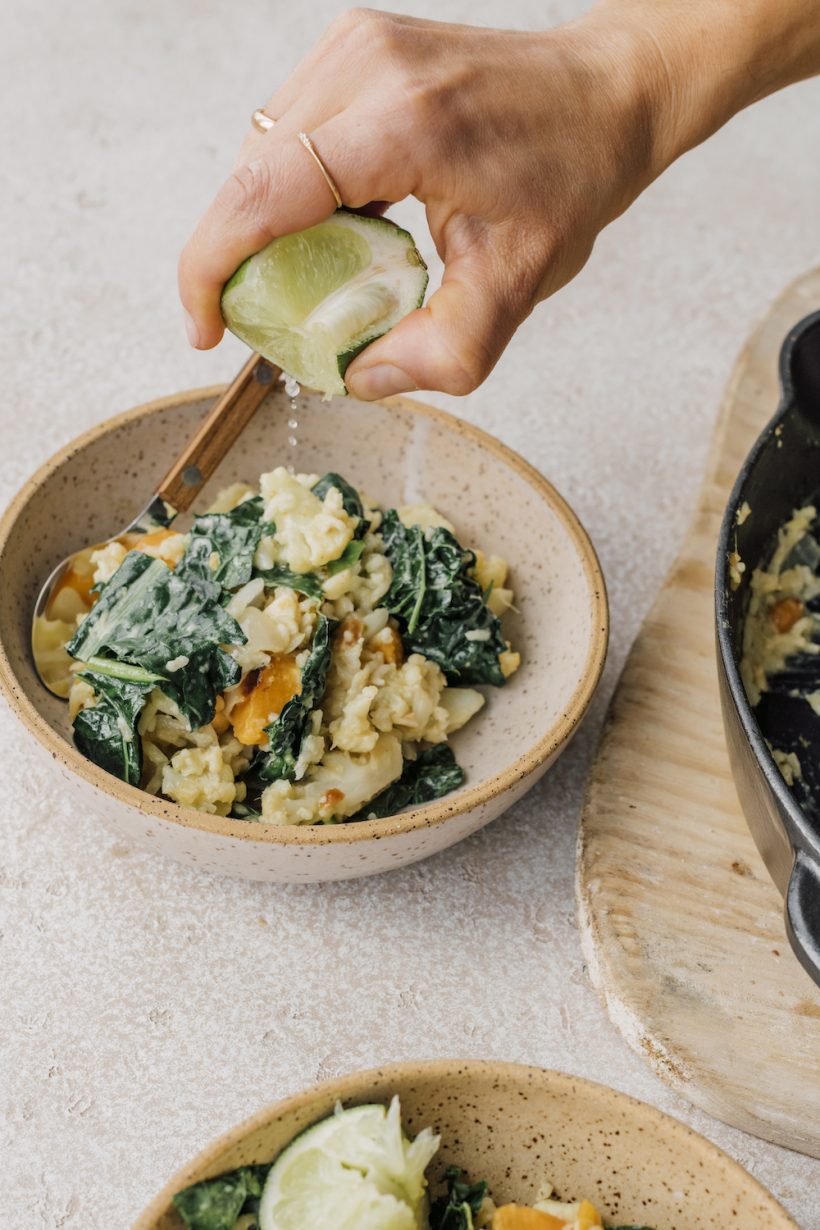 I love the simplicity that is found in a vegetable pot. Everything on the short list is a powerful toy: coconut milk brings a slightly sweet aroma that blends well with the aroma of green curry paste. A pinch of peanut butter brings it all together with the healthy health that makes the kale, cauliflower, and potato taste almost as sweet. This is a very comforting meal that will not burden you, and I like to wash the whole pan in fresh herbs, chopped nuts, and large lime slices as they come out of the oven.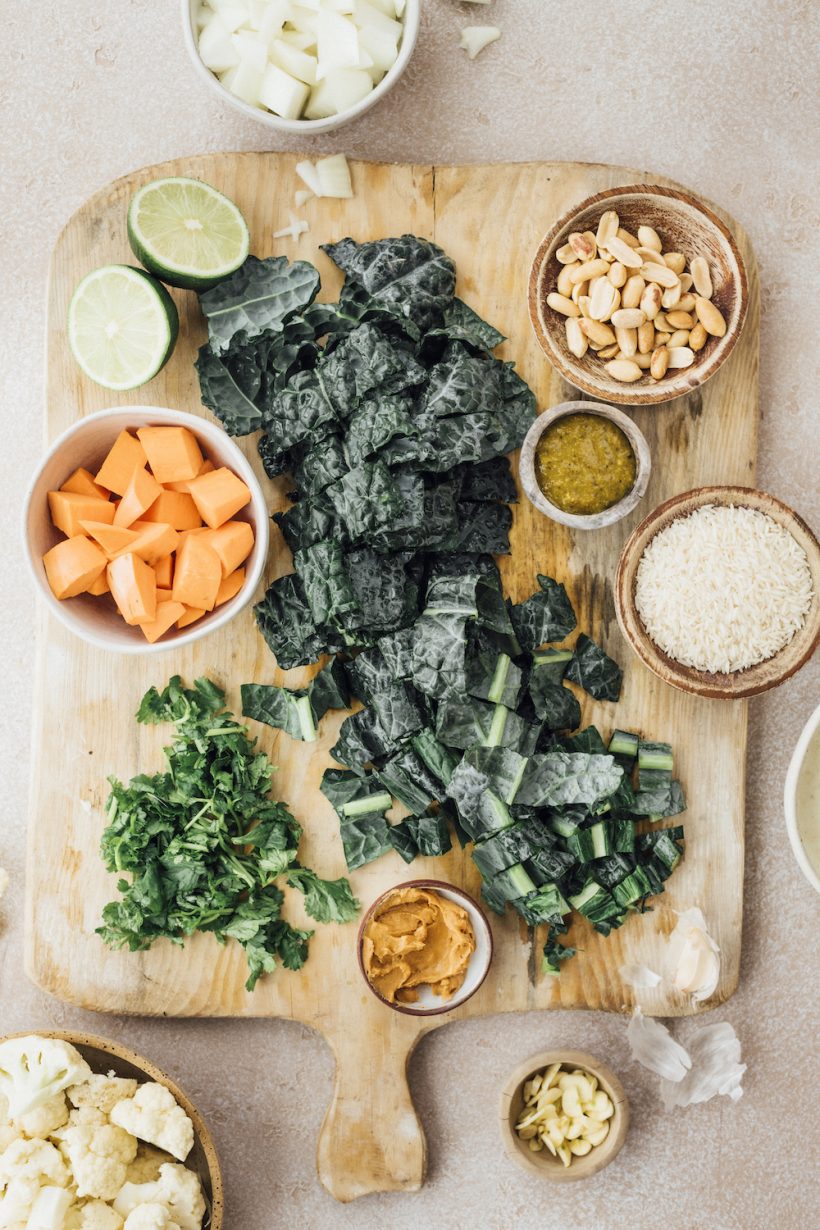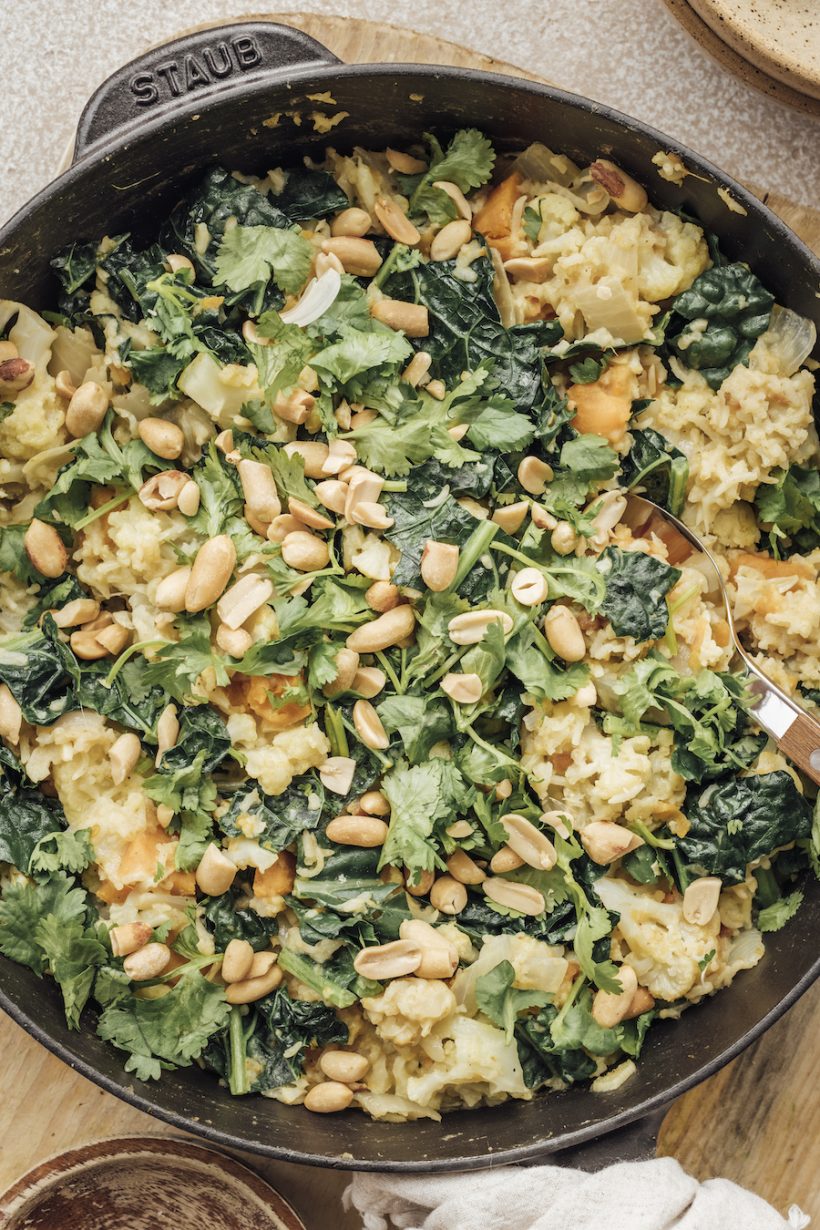 Can you make rice on paper?
I had the same question, and since I was determined to make one true dinner dinner, I tried to find it right. Apparently, yes, you can cook rice on paper! Here's what you need to know:
Make sure your rice is immersed in water. If water evaporates, just add a little more water to make sure it is closed.
Make sure the water boils before adding, and use the foil to create a good seal that shuts off the heat and cooks the rice along with the other ingredients.
What are some things you can change instead of this method?
Most of the time, I like to have strong green leaves, green leaves, and cruciferous leaves. Inside that path, the sky is the limit! Here are some of the changes I have made and are very successful:
Green curry paste: instead of any other paste – just note that the curry paste varies in temperature. Normally, greens are usually very hot which is why I only use a few teaspoons here.
Alternative: use raw greens from spinach to cola to chard.
Sweet Potato: Replace butternut squash, delicata squash, or old boiled, peeled and cubed potatoes.
Cauliflower: Think of broccoli, brussels sprouts, or chopped cabbage.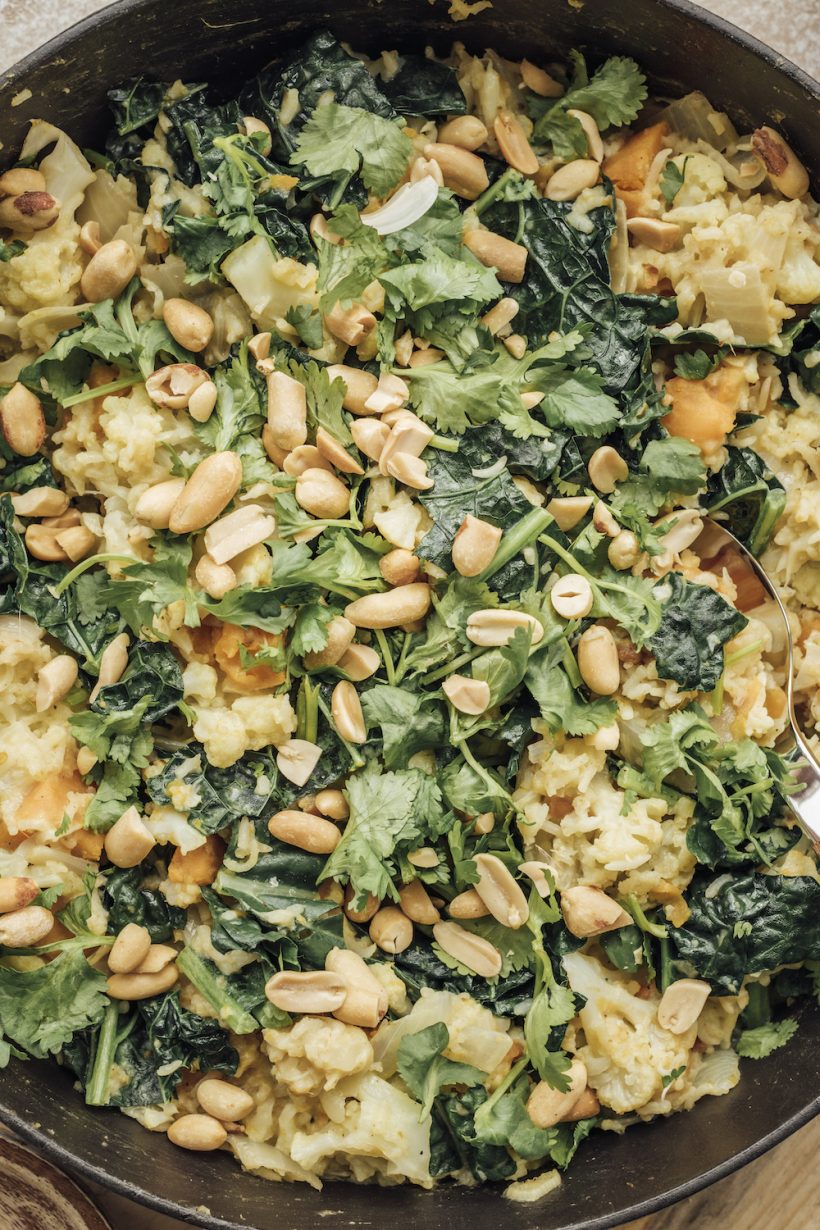 How to Reduce This Secret to Two People? Make it a "Vegetable Skillet Curry. "
For our shot, we cut a series of ingredients and made them into a skillet, which turned out to be the perfect size for two portions of dinner. I like to use my Staub cast iron skillet because it goes from the oven to the table properly, and keeps the whole dish very hot. All you have to do is split the ingredients in two – but make sure there is enough water to cover the rice. If not, add a little water or extra coconut milk.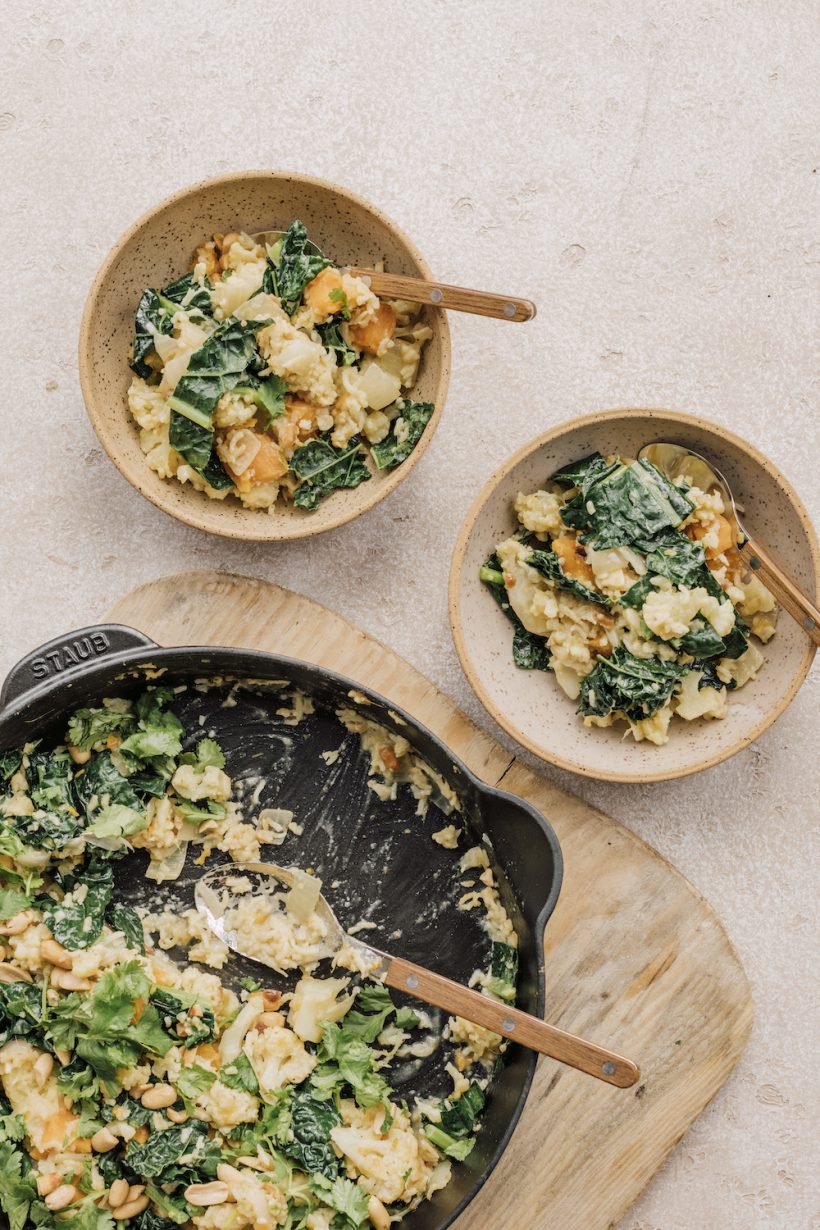 Pan curry of these vegetables is beautifully frozen! Here's how to put one together for use with ala
This curry makes an excellent lunch, so I usually keep the leftovers in the refrigerator in a sealed container in the fridge and reheat the next day with a stove or microwave. Yet like me really on my game, I will add this method to make a mega batch, then transfer the cold curry to a few containers with the screens, label them, and then keep them in the fridge for a month. When you are ready to eat, just thaw overnight in the fridge, then reheat the pot on the stove. Prepare once, dinner twice. And remember, when it comes to leftovers, the final sprinkling of fresh herbs and chopped nuts goes a long way.
Check out the recipes, which are part of the Plant-Based Re: SET, a new 5-day food plan coming in your next box to come on January 21st! Packed with delicious recipes for breakfast, lunch, and dinner, this is a week-long meal that will make you feel lighter, brighter, and stronger. Get in here!