The holiday season has already begun and I personally enjoy hearing the songs of Mariah Carey. All I Want For Christmas at my grocery store. When it comes to vacation, I just think of the maximalist mindset-Exhibit A! It is a time of year when we should all feel special and enjoy spending time with our loved ones. Since many of our holidays looked a bit different last year, it is a lot of fun to celebrate the return of other traditions and to get used to the new ones. One tradition I like to continue? Cheeseboard board upgraded for all kinds of meetings we may be holding this season. I know I love the cheese board, and I always look for fun ways to make them feel new and special, especially this time of year. As a result of this year's race, I have found inspiration in the Tarte Soleil regular stop.
This dish garnished with French puff pastry is always a delicious and delicious filling. Whether it is sweet with spread chocolate or cinnamon filled with cinnamon or sweet with tomato sauce or pesto, the choice is endless when it comes to the simplest Christmas.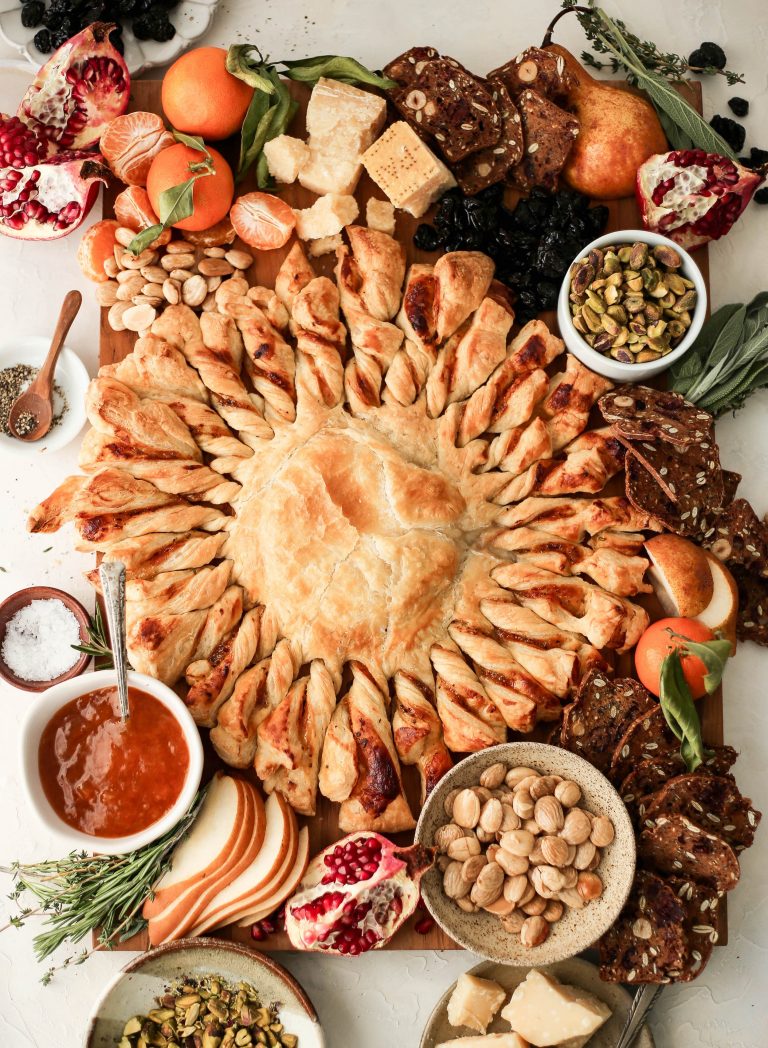 I wanted to play some really cool and sweet game that would go well with some of the bites I serve at meetings this year. So I took my favorite jug of apricot stock and sprinkled it on more and more herbs and spices which I think blends well with the apricot. And to get things up, I put a brie wheel in the middle of the cake so it would all melt and melt.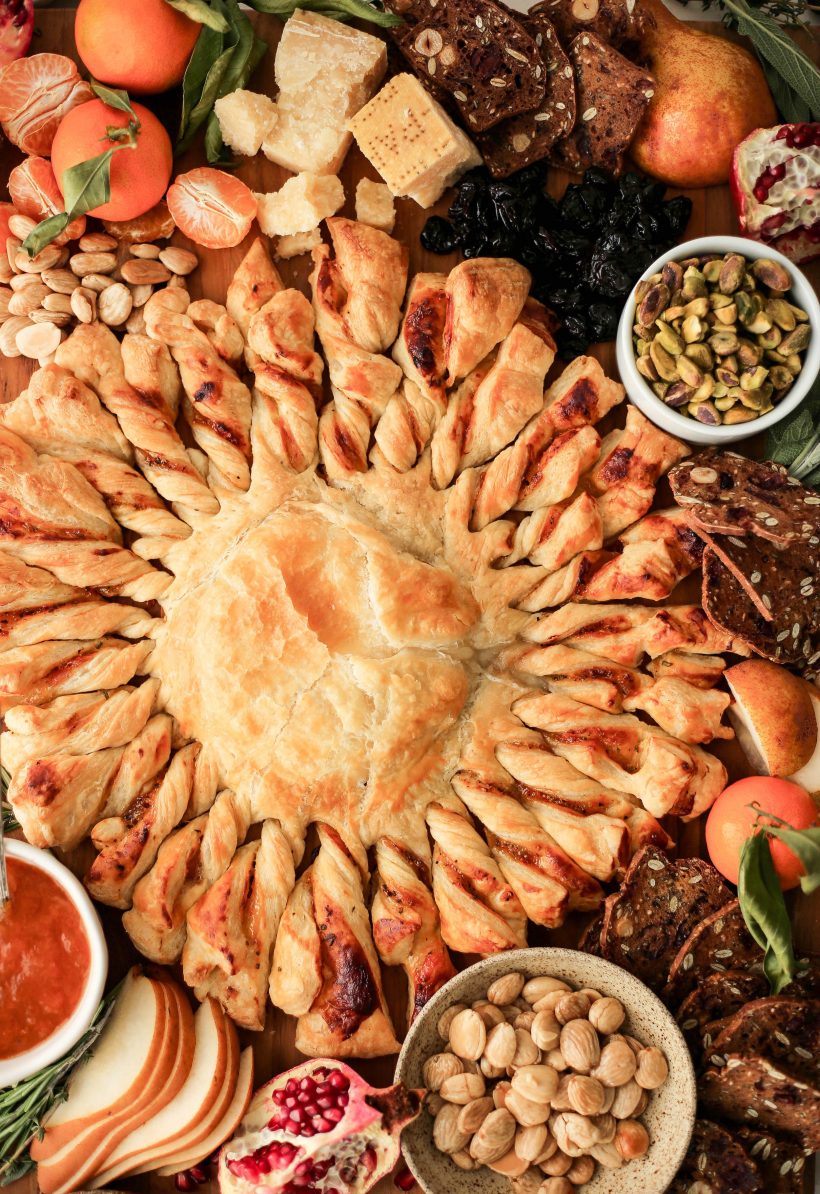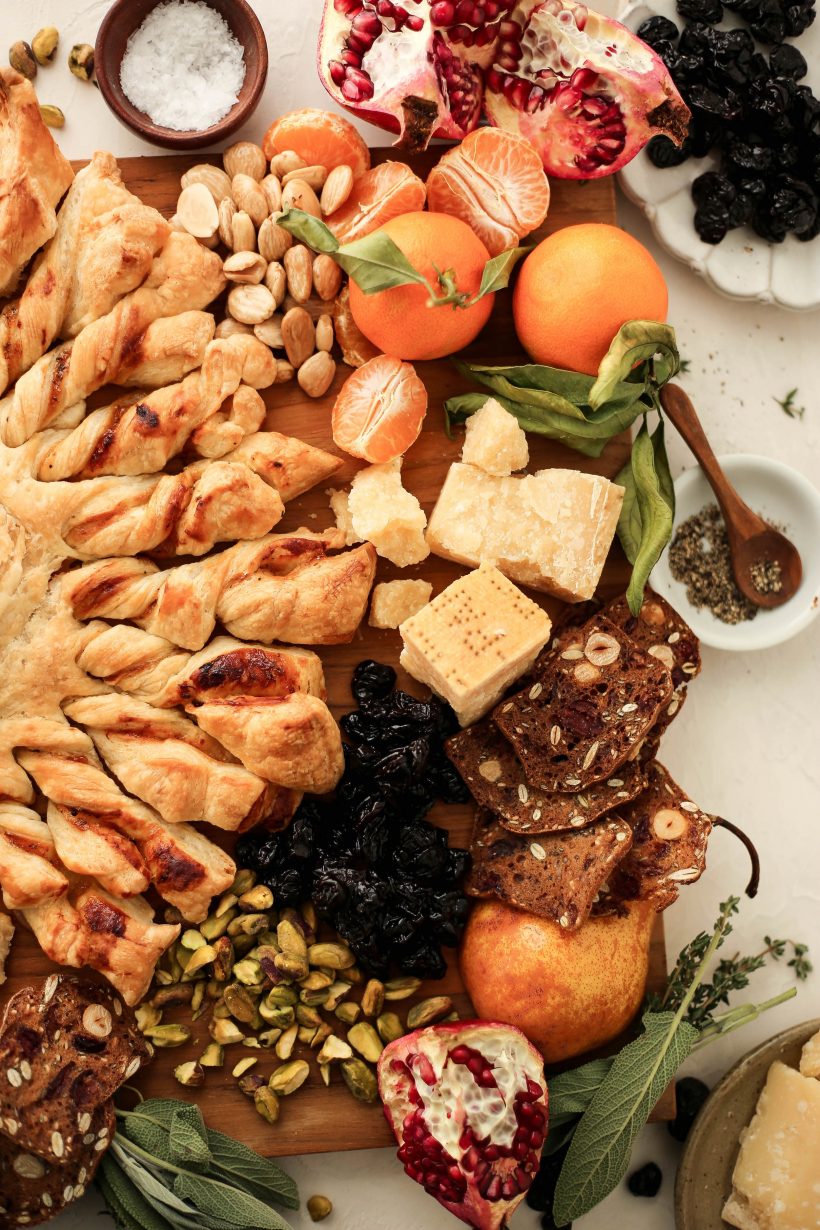 While the result may look gorgeous, it will not be easy to pull it together and you just need a few ingredients to make this.
Fertilizer is obviously the basis of everything here, and after messing with my good portion of puff pastry, I have a few tips to help you.
Work with COLD cookies. Hot pastry is sticky and unusable, in my opinion. So work hard and keep things as simple as possible.
To make the pastry stand out, I have found that applying a layer of flour to the top and bottom of the cake helps to prevent sticking.
Sticking to the cold head of the pastry, I take out my pastry if necessary and store it in parchment paper in the fridge until ready to use.
Once you have collected the cake, I suggest you return it in the fridge or freezer for 10 or 15 minutes.
The integration is continuous in the case of this Secret. Here are a few of my favorite to try this season:
Goat Cheese and Pesto
Olive Tapenade or Onion chutney and Parmesan
Garlic Butter with Tomato and Mozzarella Sauce
Spread of Chocolate and Sugar
Dedicate yourself as part of your Thanksgiving Thanksgiving table, on vacation when guests are standing, as part of a large cheese board, or Wednesday night. Delicious food!